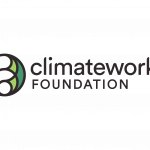 Website ClimateWorks Foundation
Location: Remote San Francisco, California
Overview
The Program Associate provides high-level project support to the ClimateWorks Senior Program Director for the Carbon Dioxide Removal (CDR) Program. The CDR Program is one of several high-profile portfolios that sit within the ClimateWorks Programs team and report to Vice Presidents of Programs. The Associate helps to scope and make grants, support the team in organizing events and preparing materials, including reports and presentations, that help to enhance funder CDR understanding.
Responsibilities
The Program Associate is responsible for the following duties:
Manage and support a variety of projects contributing to CDR grants, CDR budgeting, planning, and reporting to CDR funders.
Support funder learning through planning and assisting with periodic funder learning webinars, meetings, and written publications.
Provide CDR-related research, programmatic planning, and general support.
Assist with the editing and production of grant reports, communications materials, and funder reports as necessary.
Assist with production and quality control of outgoing work products.
Assist with the management and supervision of support staff as requested.
Provide general organizational and operations support.
Manage network communications and stakeholder relations.
Produce high-quality materials on short deadline.
Process, track, and address administrative questions around grant making as necessary.