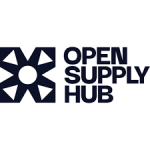 Website Open Supply Hub
Location: Remote
Overview:
Open Supply Hub (OS Hub) is a free and open data tool mapping retail supply chain facilities worldwide and allocating a unique ID to each. The tool is used by stakeholders across many sectors to eliminate confusion and facilitate collaboration, enable interoperability across systems and tackle the long-standing problem of facility identification. We are built on the principles of open: open data, open communications patterns, openness to ideas and new ways of working. We are a mission-driven organization and respect and value our stakeholders – they make OS Hub what it is: a tool enabling collaboration across retail sectors.
OS Hub is currently at an exciting period in its development and is looking for a Product Sales & Marketing Manager to contribute to the depth and growth of our organization's impact. Our ideal candidate is skilled at many aspects of sales, marketing and communications, but brings expertise in translating and communicating technical concepts to non-technical audiences. Successful applicants will have the opportunity to contribute to the future growth and vision for the organization and must be prepared to roll up their sleeves with a wide variety of tasks. We are scaling quickly and will be hiring new team members throughout 2023.
Job Description:
OS Hub's Product Sales & Marketing Manager will be a vital part of our global stakeholder engagement team. Reporting to the Stakeholder Engagement Lead, this role will touch all aspects of stakeholder engagement, with ownership over the organization's premium features sales pipeline and strategy, and related marketing channels. The Product Sales & Marketing Manager will work closely with teams across the organization to:
Increase revenue and visibility for the organization by leading the stakeholder engagement strategy for two core Premium Features: the API and Embedded Map. Then, operationalize the sales process so that it can scale.

Accurately, accessibly and inspirationally tell the story of our platform & technology to audiences that range from extremely low technical exposure to extremely technically savvy.

Bring marketing technology expertise to a small and rapidly growing non-profit, to efficiently boost the reach of OS Hub to new audiences and sectors, who will be able to share or use open supply chain data to maximize impact.
The position is remote, but we ask that the employee be located between the US central time zone and European central time zone. In addition, the candidate must be residing in a country eligible via Boundless Payroll UK, our employer of record. You can find a comprehensive list at the bottom of the application. This is a full-time, salaried position. Benefits include medical and dental insurance and a generous parental leave and vacation policy.
Responsibilities:
Product Sales:
Build and own a sophisticated pipeline and related content (marketing, resources, and documentation) to increase the number of leads and conversion rate for OS Hub's Premium Features (the API and Embedded Map).
Collaborate closely with the Product and Data teams to ensure customer requests are heard and fulfilled, and that new feature development is accurately communicated to users. Spot trends and patterns in user feedback, to help the team prioritize technical development and new features.
Own the full customer sales cycle journey for Premium Features users, from lead generation, to contracting/invoicing, to customer service and success.
Set-up and supervise a customer service system for all users, starting with and including premium feature customers.
Lead on development of marketing materials and strategy to support the growth and use of these features.
Product Marketing:
Collaborate with members of the stakeholder engagement and comms team to produce and disseminate relevant product-related content via the organization's key marketing channels (newsletters, social media, info website & search).
Stakeholder Engagement:
While each stakeholder engagement team member has specific areas of expertise and elements they own, all team members are trained in and available to (as capacity allows):
Lead introductory/demo calls with new stakeholders
Participate in research/proactive outreach projects to new stakeholder groups
Develop content and resources for the info website and marketing channels
Answer in-bound questions from users relating to our product, data or resources
Participate in larger strategy and problem-solving conversations related to stakeholder engagement work as a whole
Keep a pulse on innovation, legislation and trends in global supply chains
Support in providing relevant content and KPIs to funder reports
Management and Teamwork:
Once onboarded, this position will have the potential to take on direct reports as the team expands.
This position will also manage relationships with external contractors and highly skilled volunteers as needed related to their responsibilities.
The Product Sales & Marketing Manager will collaborate closely with the Product and Data teams, to ensure accurate documentation and marketing of our offerings, and with the Business Development/Partnerships team on the Premium Features strategy.
The Ideal Candidate:
We are looking for a stakeholder engagement and/or product marketing/sales professional with relevant skills including SaaS sales, and/or partnership building in ESG work, supply chains, open data, or other related fields.
You have an interest in the complexity and nuances of global supply chains and are motivated to dig in and understand how open data can be leveraged to combat intractable issues that persist within them – issues like modern day slavery and environmental degradation.
You are excited about OS Hub's mission, opportunities for growth and potential impact; you are an advocate for the power of open data.
You are open to a pro-feedback, pro-fun, mission-driven and global workplace culture.
Must Have:
At least 3-5 years of marketing, sales, stakeholder engagement or other related experience.
Successfully managed a revenue-generating pipeline of clients, users or stakeholders. Ability to manage a high volume of relationships concurrently is critical to the success of this role.
Organizational and project management skills and experience, with a self-starter attitude
Experience liaising between technical and non-technical audiences
Excellent written and spoken English; strong communicator and presenter
Ability to think creatively and critically, with a knack for accuracy and attention to detail
Passion for engaging with a diverse range of global stakeholders, building and strengthening relationships, understanding user needs and the nuances of stakeholder management
Experience in use and/or configuration of HubSpot or a similar CRM/Marketing platform
Proficiency in the use of Google Suite (or similar), Slack (or similar) and video conferencing apps
Experience in a start-up, social enterprise, B Corp, nonprofit and / or small team remote environment
Nice-to-Have:
Experience in an organization that touches supply chains or open data in some capacity
Scrappy design skills in a platform like Canva, in order to quickly generate decks or marketing assets as needed
Experience in configuration of Google Ads for Nonprofits (or management of that configuration) or SEO/SEM campaigns more broadly
Experience in use and/or configuration of a customer experience/ticketing platform
Previously managed direct reports, at least in a contractor capacity
Compensation:
The annual salary range for US based applicants is $55,000 – $60,000 and UK based applicants is £45,000 – £50,000. For Non US and UK based applicants that meet our Eligible Country list requirement, the fee structure will be benchmarked between the phone screen and first interview during our recruitment process. In addition, fees within provided ranges will be commensurate with the applicant's experience level.