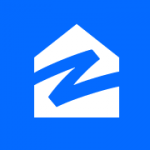 Website Zillow
Location: Remote
Overview
Zillow's mission is to give people the power to unlock life's next chapter. However, racism and systemic barriers disadvantage countless individuals and groups in our society from finding the safety and stability of home. Zillow's Social Impact Product Development team builds sustainable and scalable products to create a positive impact for the vulnerable and underserved members of our community.
As a growing team with an ambitious backlog, we are seeking an outstanding Product Manager to execute on this meaningful area of focus! This role will report to the Senior Manager, Social Impact, and the work will likely involve a combination of team-owned work as well as work in collaboration with other product teams.
We're seeking an experienced Product Manager with a strong product focus and a real passion for helping people and furthering equitable outcomes. The PM will define and scope brand-new feature sets and continue the evolution of existing products. The role will involve work that crosses organizational boundaries, collaborating with the goal of making the world a better place!
Responsibilities
Help define the product roadmap, taking into account critical needs in the housing space as well as the feasibility and impacts to Zillow of working to solve them
Collaborate with partner teams such as Government and Corporate Relations, Legal, and Zillow's Affinity Networks to identify and define new project ideas and contribute to product launch plans for both internal and external audiences
Scope and prioritize potential ideas to have the greatest impact, define success metrics and ensure their measurability
Work closely with product design to create user experiences that effectively meet the product objectives
Partner and communicate thoroughly with cross-company product teams impacted by, or whose technology we use, to implement Social Impact features
Foster positive relationships with external data and service providers
Effectively lead the team in the implementation of features
Use multivariate testing or other methodologies to measure the impact of released features, and use those findings to guide subsequent iterations and to evolve the product roadmap
This role has been categorized as a Remote position. "Remote" employees do not have a permanent corporate office workplace and, instead, work from a physical location of their choice which must be identified to the Company. Employees may live in any of the 50 US States, with limited exceptions. In certain cases, an employee in a remote-designated job may need to live in a specific region or time zone to support customers or clients as part of their role.
Who You Are
You have 3+ years of experience in a product management role, with a focus on building technology products
You are able to proactively identify and prioritize product and feature opportunities
You demonstrate attention to detail and a proven track record defining and communicating product scope and requirements to the development team and across the company
You have successfully managed the development of multiple simultaneous workstreams
You consistently take ownership and successfully deliver results in a fast-paced, dynamic environment while building and maintaining positive relationships
You are experienced in analyzing the results of past feature changes to make wise decisions about the future direction of the product based on data
You are an effective communicator across multiple media channels and across audiences both technical and non-technical
Bachelor's degree in a technical or scientific field and a solid understanding of web technologies, capabilities, and limitations
In addition to a competitive base salary this position is also eligible for equity awards based on factors such as experience, performance and location.