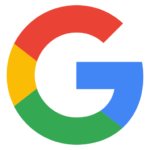 Website Google
Location: Mountain View, CA; Washington, DC; or Remote in the U.S.
Overview
The Search Social Impact (SSI) team connects users with information in areas like civics, jobs, economic security, and sustainability. SSI manages the product experience across our Search and Assistant platforms, and is responsible for helping users find the information they need to make important life decisions or complete tasks.
As a Product Manager, you will work cross-functionally to guide products and connect the technical and business worlds. You will break down complex problems into steps that drive product development. Our team works closely with engineers, designers, marketers, and other teams to help design and develop technologies that improve access to the world's information.
Google aims to build products that organize the world's information and make it universally accessible to our users. As a Product Manager at Google, you could be working on new technologies, platforms, consumer facing products, and/or enterprise systems. The end goal will be to match you with the team that best aligns with your interests, experience, and where you will have the most impact.
Responsibilities
Drive the creation and adoption of high-quality technologies focused on sensitive and societal user needs.
Contribute to making high-quality structured information easily accessible to global Search and Assistant users.
Explore user journeys, identify gaps in information needs, and build solutions that enable informed/sustainable decisions.
Conceive, define, and drive the research/product requirements to build great experiences for users.
Partner with Engineering, UX, Program Management, Partnerships, Public Policy, PR, Legal, and Marketing to build and deliver crafted consumer features.
Minimum Qualifications
Bachelor's degree or equivalent practical experience.
4 years of experience in product management with technical products.
Experience working with cross-functional teams (e.g., Engineering, User Experience/User Interface, Program Management, etc.).
Experience with the product development lifecycle (e.g., product roadmap, Go-To-Market strategy, product launch, etc.).
Preferred Qualifications
Experience launching products within the healthcare, government, non-profit, or environmental domains.
Experience with consumer-facing products with a high social impact.
Experience designing and launching products.
Ability to influence multiple stakeholders.