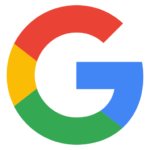 Website Google
Location: Sunnyvale, CA
Overview
At Google, we put our users first. The world is always changing so we need Product Managers who are continuously adapting and excited to work on products that affect millions of people every day.
In this role, you will work cross-functionally to guide products from conception to launch by connecting the technical and business worlds. You can break down complex problems into steps that drive product development at Google speed.
One of the many reasons Google consistently brings innovative, world-changing products to market is because of the collaborative work we do in Product Management. Our team works closely with creative and prolific engineers, designers, marketers, etc. to help design and develop technologies that improve access to the world's information. We're responsible for guiding products throughout the execution cycle, focusing specifically on analyzing, positioning, packaging, promoting, and tailoring our solutions to our users.
The REWS Works team delivers technology to enable Google's Real Estate and Workplace Services organization (REWS) to scale sustainably. In this role, you will build technology to enable the expansion for campus planning, move management, and space layouts.
At Corp Eng, we build world-leading business solutions that scale a more helpful Google for everyone. As Google's IT organization, we provide end-to-end solutions for organizations across Google. With an inclusive mindset, we deliver the right tools, platforms, and experiences for all Googlers as they create more helpful products and services for everyone. In the simplest terms, we are Google for Googlers.
Responsibilities
Set the product direction for sustainability and space planning technology for Real Estate Work Space (REWS).
Own resource advocacy, stakeholder relationship management, requirements gathering, and goal setting.
Work with REWS, UX, Engineering, and more teams to craft products that delight users and enable REWS to scale sustainably.
Minimum Qualifications
Bachelor's degree or equivalent practical experience
4 years of experience in product management with technical products
Experience driving elements of the product development lifecycle such as product vision, go-to-market strategy, driving requirements, and product launch
Experience working with cross-functional (e.g., Engineering, UX/UI, Program Management, etc.) teams
Preferred Qualifications
Advanced degree in a technology or business related field
Experience with early-stage product development
Experience managing day-to-day technical and design direction
Knowledge of building mechanical equipment and/or facilities management