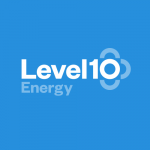 Website LevelTen Energy
Location: Seattle, WA
Overview
Passionate about building user-friendly enterprise SaaS products? Got experience working on data-rich applications? Want to do something about climate change before it's too late? We're looking for a Product Manager to join the LevelTen team as we push into the next phase of our growth!
As Product Manager, you'll support products related to our Energy Marketplace platform. You'll partner closely with our Energy Analytics, Product Design, and Engineering teams to build applications that help us capture, analyze, and present renewable project and market data in the platform. Experience working in the energy industry, with an understanding of renewable project development processes and market dynamics, is strongly preferred. A strong grasp of financial concepts like NPV and Discount Rate doesn't hurt either. It's also important that you possess a customer-first mindset and have experience working on a B2B, marketplace, and/or a product that helped people make decisions and take action using data.
Duties and Responsibilities
Subject matter expertise. Become the subject matter expert on our renewable energy project and market data and it can be anonymized and aggregated to support key customer segments.
Solution discovery. Gather feedback and intelligence from a number of sources to inform product opportunities, including customer and stakeholder feedback, market research, and competitive positioning.
Product planning. Work with product, commercial, and engineering leadership to define, size, and create a technical roadmap focused on customer value creation. Anticipate and advise on trade-offs and balances of business needs versus technical constraints.
Product design. Write product requirements and work with product designers, customers, and stakeholders to iterate through increasing levels of fidelity and assemble a complete design package for engineering implementation.
Product delivery. Partner with engineering to drive operational performance by holding teams accountable for quality and timeliness to execute on the deliverables that have been agreed upon between teams.
Go to market. Partner with Customer Success, Marketing, and other commercial team members to ensure customers are aware of and able to successfully use new product features and capabilities.
Product success measurement. Use data to inform priorities and product decisions. From research, to market sizing, to product utilization, you are able to effectively answer business questions taking a data-driven approach.
Internal team alignment. Cross-functional team alignment on product priorities, roadmap creation, product execution / delivery, and customer enablement.
External partnerships. Evaluate opportunities to leverage third-party data sources to solve customer and product problems.
Qualifications
The ideal candidate will have:
3+ years of experience as a Technical Product Manager or Product Manager supporting analytical products and functionality.
Demonstrated success defining and launching energy products, marketplace products, B2B products, and/or data-rich applications.
Experience working in the energy industry, with familiarity of energy market design, concepts, and data.
Experience querying SQL, PostgreSQL, and Big Query databases to obtain insights that inform data-driven decision making.
Experience using Tableau to build dashboards or visualizations.
Familiarity with user research methodologies and ability to participate in user research / usability sessions and synthesize results.
Experience with wireframing and prototyping tools such as Figma, Moqups, Basalmiq, Sketch, Adobe Creative Suite, InVision, etc.
Experience working as part of an Agile development team that includes product, engineering, and design colleagues.
Proven ability to influence cross-functional teams without formal people management authority.