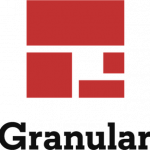 Website Granular
Location: U.S. Remote; Champaign, IL; San Francisco, CA; or Johnston, IA
Overview
More than seven billion people depend on farms for healthy and affordable food. By 2050, the global population will surpass nine billion and farmers will need new ways to deliver on this surging demand. They'll be seeking options that both sustain the environment and help them to be economically viable, and are increasingly turning to the world's leading Farm Management Software (FMS), Granular.
As an organization, we are committed to delivering the most innovative and industry leading digital products that our customers will love.
We're looking for a Product Manager, Core Services to join our growing team. You will be an integral part of Granular's success, and this is a unique opportunity to accelerate your career in a fast-paced environment with a team full of passionate, committed people who are excited to transform agriculture!
This person will ensure the successful development of our core services, and platform services. They will be an intermediary between the field, product development, commercial and the larger Corteva organization to identify opportunities to enhance and grow the core capabilities of our services.  They are extreme owners, ambitious and mission driven. They want to make things happen, not to simply check boxes.
At Granular, you'll have the opportunity to work with a top-tier leadership team with proven entrepreneurial expertise to reshape the $3 trillion agriculture industry. We're growing quickly, and expanding our team.
Throughout the pandemic, we've provided an employee-focused response to COVID-19 where safety is key. As of February 2022, we have reopened our Johnston, IA, Champaign, IL and San Francisco, CA office hubs and now offer a hybrid approach of intentional in–office time to work and collaborate, balanced with the flexibility to work from home.
What You'll Get to Do
Prioritize and execute product roadmap, and deliver on commitments

Identify, prioritize, and manage cross team dependencies
Release coordination

Recommend, prioritize, and implement product enhancements

Work with product analytics team to implement user behavior tracking
Perform data analysis to uncover and understand product trends
Make product recommendations based on these findings

Identify risks and issues, and make recommendations for mitigation
Coordinate and prioritize bugs in partnership with Customer Support
Facilitate scrum ceremonies, actively lead and engage in team discussions, and help ensure team goals are met
Who You'll Do it With
A 25-person product management team passionate about using software to change how farming is done
Product designers, engineers and data scientists who will work alongside you to build, test, refine, and deliver experiences that help make farming more efficient and profitable
Who You Are
Obsessed with the customer, identifying their problems and building software solutions that they love
Able to prioritize based on customer value in potentially ambiguous situations
Knowledgeable of SaaS, PaaS and Data Integrations
Strong Strategic & Analytical skills
BS in agronomy, technical field, or equivalent experience
Experience working across borders with sophisticated products and distributed teams
Bonus points for experience working with Agronomic Businesses
Bonus points for having a degree in Agronomy
Who We Are
Granular is Farm Management Software (FMS) that is helping thousands of farmers to build stronger farms today and steward their lands for generations to come. Granular uniquely combines an industry-leading support team with the most recommended suite of easy-to-use powerful software to help farmers and their teams run all aspects of their farm business. From financials to agronomy to operations, farmers are now able to make data-driven decisions with greater confidence in an increasingly challenging environment.
Granular was founded in 2014 with the mission of helping farmers run more profitable and efficient business instead of maximizing bushels. Built as a collaboration between several of the most advanced family farms and top technology investors including Google Ventures, Granular is widely credited for launching the first modern, built in the cloud and mobile-centric FMS in 2014. In 2017, Corteva Agriscience acquired Granular to bring together the best technologists, scientists, and entrepreneurs from across the world with its global presence and deep resources to serve the needs of farmers through the transformative effects of digital technologies.
Today, our over 400 passionate employees are on a mission helping our customers solve their problems today and for food demands in the future by shaping agriculture through continuous innovations in farm productivity, profitability, and environmental sustainability.
Granular is San Francisco-based, with offices worldwide. Granular is an independent, wholly-owned subsidiary of Corteva Agriscience (NYSE:CTVA), a spin off of DowDuPont™.