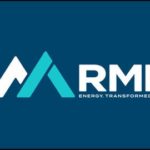 Website RMI
Location: Oakland, CA;  Boulder or Basalt, CO;  New York City;  or Washington, D.C.
Overview:
RMI is seeking a Product Manager to fill a new role to architect and lead the development of a user-friendly and robust platform capable of scaling our existing Portfolio Energy Optimization (PEO) analytics tool. RMI is committed to decarbonizing the building sector and scaling the PEO tool has the potential to significantly increase the retrofit rate of commercial buildings, which is critical to realizing a 1.5-degree future. The buildings sector is responsible for 40% of all energy consumption in the USA and we need to see a quadrupling of the current rate of building retrofits to meet this goal.  
RMI's Portfolio Energy Optimization (PEO) analytics tool has been developed over the past six years and has successfully supported multiple demonstration projects while continuing to expand in capability. The tool produces virtual representations of buildings and uses them to identify cost-effective retrofit packages to decarbonize buildings. The PEO team is staffed with engineers and sustainability experts capable of expanding and troubleshooting the analytics tool. The current analytics tool is already capable of delivering results at one-half the cost of traditional approaches. To impact the market at scale, however, the tool needs to be rearchitected for workflow optimization and evolve into a client-friendly software application containing RMI's engineering and expertise, that can expand beyond RMI's consultant-led projects and eventually become ubiquitous within the industry enabling sectoral transformation. 
Responsibilities:
As the Product Manager, you will join a small high-performance team as we look to transform our existing consultant-led PEO analytics tool into a robust, consultant-supported, client-friendly software application that results in market transformational deployment cost in support of full commercialization and scaling. You will have the opportunity as part of the leadership team within PEO to shape the vision, the strategy and the implementation pathway that will support a radical reduction in emissions from the commercial building sector. You will report to the Carbon Free Building team's Managing Director.
RMI has a history of both incubating successful businesses and organizations. Joining the PEO team provides you an opportunity to help commercialize and scale an emerging business while having the support of RMI's expertise and network. Once key milestones have been met, RMI intends to partially spin-out the business to enable A-round funding to be secured to rapidly expand into targeted markets. 
Qualifications: 
8+ years' experience in software development and/or product management
In-depth knowledge of Agile process and principles; deep experience with iterative, rapid prototyping
Knowledge of multiple coding languages and familiarity working with APIs
Experience designing, implementing, and learning from user experience studies
Experience defining metrics and running data-based experiments and testing
Experience performing make vs buy studies
Experience authoring statements of work for software contractors
Experience managing internal software development teams as well as external software development contractors
Ability to communicate technical decisions to non-technical audiences and stakeholders
Preferred: 
Bachelor's degree in Computer Science, UX Design, Human Factors, or equivalent
Experience engaging with large corporations as stakeholders or customers
Climate warrior with a demonstrated track record of building or championing climate tech innovation