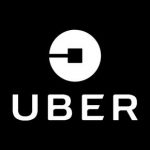 Website Uber
Location: San Francisco, CA; or New York, NY
Overview
The Inclusion & Accessibility Product Team's mission is to ensure that all products at Uber are built with inclusion in mind from the ground up, every time, with no exceptions.
We are seeking an experienced and passionate Product Manager with strong consumer product sense, design intuition, and an entrepreneurial spirit to own the end-to-end experience and vision for the Inclusion & Accessibility roadmap. You will work closely with our Inclusive Design, Fairness, and Diversity & Inclusion teams to ensure we holistically consider the landscape around Social Justice and Accessibility, and you'll be in the driver seat for how we deliver on the Inclusive Design component of the 14 commitments we've made to eliminate racism and disproportionate impact concerning underrepresented groups across the Uber platform. You will make a global impact for all Uber users.
You should be comfortable in uncharted territory as we are embarking on this product area for the first time, as the company continues to rapidly innovate and usher in an era where Uber enables you to go anywhere and get anything. We need your skills and passion to make it happen.
What You'll Do
Sit at the intersection of Social Justice, Design, Business and the diverse communities Uber serves globally.
Collaborate with product teams across Uber, including Rider, Driver, Marketplace, Eats, Transit, Safety, Security and Privacy, and more.
Define product requirements that factor in user needs and pain points of underrepresented people, the external landscape around diversity & inclusion, global accessibility standards, and business strategy.
Ensure that the product review and remediation process for inclusive design is impactful and efficient for the business.
Ship consumer products against the Inclusive Design Team's roadmap, and collaborate with other Product and Engineering teams to inform how they build more Inclusive Products.
Develop and disseminate high-impact inclusive product ideas across Uber's tech teams at the beginning of each bi-annual planning cycle.
Align and motivate partners in Design, Fairness and Diversity & Inclusion on a product-level mission and roadmap that has a transformative impact on underrepresented communities and builds trust with our users.
Develop a short-term roadmap and long-term vision for Inclusive Design at Uber.
Heavily utilize data insights, market and customer research, and your product intuition to continually improve your products.
Clearly communicate plans, insights, data, and results to a spectrum of audiences including Executives, Design, Fairness, Diversity & Inclusion and other product teams across Uber.
Define and track Inclusive Design metrics.
Basic Qualifications
Minimum of 4 years experience delivering highly successful solutions in product management, design, strategy & operations, or product marketing within a company that provides you with transferable skills – you're extremely proud of what you've accomplished.
Passion for inclusive design, inclusive products, ethics, and creating a more equitable world.
Technical depth, business sense, and pragmatism. You have creative ideas for inclusion and accessibility, and you can apply them in a technical environment.
Preferred Qualifications
Experience in inclusion and accessibility.
Strong consumer product sense, design intuition, and an entrepreneurial spirit.
Knowledgeable of how platforms, APIs & algorithms can have disproportionate impacts.
1 year of experience delivering highly successful solutions in product management or strategy & operations within a tech company.
Strong leadership and communication skills. You're able to motivate and align partners on product decisions and ensure business priorities and equitable outcomes can coexist. You're just as comfortable with hands-on product challenges as you are driving strategy and communicating with senior management.
A great teammate. Your product instincts are matched by your humility and willingness to problem-solve with others. You can take the lead and have a great sense of what doing 'the right thing' is. You are an enabler not a blocker. You seek to mentor and share your knowledge with others.