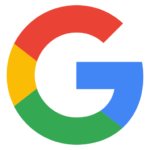 Website Google
Location: Mountain View, CA
Overview
As a Product Design Engineer focused on Sustainability and Serviceability, you will help to shape the future direction of consumer electronics in the home, balancing performance, aesthetics, manufacturing, and sustainability. As a member of a fast-paced multi-disciplinary team, you will use your creativity and diverse range of engineering experience to explore solutions to a variety of engineering challenges. You will participate in the design, analysis and prototyping of new concepts. You will work in a manufacturing and product-oriented development environment and collaborate with vendors to guide designs from prototype through manufacturing while designing in sustainability and increasing the useful lifetime of the products you build.
The Google Nest team focuses on hardware, software, and services for the home, ranging from Nest thermostats to Nest smart displays. The Google Nest team develops, designs, and develops new technologies and hardware to make users' homes more helpful. Our mission is the helpful home: to create a home that cares for the people inside it and the world around it.
Responsibilities
Increase the sustainability, serviceability, and useful life of the products that we ship by creating/driving processes and design studies, and identifying opportunities to make our products more sustainable.
Manage subsystem and individual part designs from concept to production.
Oversee supplier/partners of subsystems and individual part design from concept to production.
Identify and improve design issues to successfully guide products to mass production, while balancing sustainability, serviceability, and product longevity.
Design for function, reliability, human factors, manufacturability, sustainability, serviceability, and aesthetics.
Minimum Qualifications
Bachelor's degree in Mechanical Engineering, Product Design, related field, or equivalent practical experience.
3 years of work experience with consumer or handheld product design.
Experience with computer-aided design (CAD) tools and mechanical simulation tools.
Technical experience in Mechanical Engineering across multiple related areas such as plastic injection molding, sheet metal, extrusion, and die casting.
Preferred Qualifications
Master's degree in Mechanical Engineering, Product Design, or related field or equivalent practical experience.
Experience incorporating product sustainability into the design process.
Experience with consumer product development, collaborating cross-functionally with industrial design, electrical engineering, and manufacturing operations teams.
Experience with fabrication techniques, including rapid prototyping.