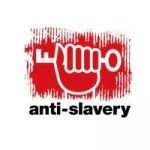 Website Anti-Slavery International
Location: Stockwell, London
Overview:
The Private Sector Adviser will play the lead role in implementing one pillar of the responsible business strategy, by working directly with Anti-Slavery's business partners and other organisations to advise them on strengthening their approaches to tackle modern slavery in their supply chains.
In the past five+ years Anti-Slavery International has engaged with a number of UK and EU businesses, peer charitable organisations, and UK government departments on how they address modern slavery in their supply chains. We reject tick box and audit-driven approaches by business to tackle modern slavery risks. Instead, we strive to work with companies to improve their understanding of the root causes of modern slavery, including in their own business models, to advise them on prevention, mitigation and remediation strategies rooted in meaningful human rights due diligence and worker engagement, and to support them to engage with other external stakeholders, such as local NGOs and trade unions.
Our ambition is to strengthen and scale up this work, by identifying companies with which we can build long-term partnerships to undertake work that will challenge current business processes, develop worker-centred and sustainable approaches to modern slavery risks, and use these learnings to drive forward global best practice. The successful candidate will know what to celebrate, and what to criticise, and will always work on the side of workers.
Marking this ambition, in January 2022 we will enter into a new three-year partnership with the UK retailer ASOS, and this role is being hired in anticipation of this partnership. In 2022, this partnership will focus on advising ASOS on core risk areas in its supply chain including not-for-resale and migrant workers' access to remedy, to develop strategies for ASOS to implement from 2023 onwards to address these areas. The partnership will also explore developing next steps for the fashion industry to address child slavery.
The Private Sector Adviser will be responsible for leading the implementation of this partnership, drawing on the expertise of internal thematic experts in AntiSlavery International. The Adviser will also lead the implementation of work on other existing contracts and partnerships which will run in 2022, including with TFG London and Fidelis Insurance. They will also work together with the Fundraising Team to secure new contracts and partnerships.
In addition to leading and delivering our advisory work, the Adviser will also play a key support role in our advocacy work, to drive forward strong corporate accountability laws and global best practice in addressing modern slavery in supply chains.
Responsibilities:
Lead and deliver advisory work with business and other organisations (peer charities, government departments) on their steps to address modern slavery in their operations and supply chains
Identify, cultivate and secure new partnerships and clients
Support Anti-Slavery International's advocacy on corporate accountability laws Lead, deliver and co-ordinate advisory work with businesses (60%)
To design and deliver high-impact programmes of work with businesses, investors or other organisations to improve how they address modern slavery risks in their operations and supply chains. This may be through trainings and workshops, policy reviews, development of worker-centred due diligence and assessment processes, advice on remedy procedures etc.
To prepare high-quality consultancy materials, such as training packages and guidance documents, which can be tailored for specific partners
To support businesses to develop contextually adapted and worker-centred approaches to addressing modern slavery, for example by supporting engagement with local organisations, trade unions, and advising on the implementation of local initiatives in sourcing countries
To track and monitor workplans and budgets to make sure deadlines are met and workplans are fulfilled
To manage external associates supporting on business partnerships, as required, and identify new associates to fill capacity/expertise gaps as necessary Identify and secure potential new partnerships and clients (20%)
To work with the Business and Human Rights Manager and Fundraising Team to strategically identify new partners and develop Anti-Slavery's strategy on business advisory, in line with Anti-Slavery's ethics and priorities
To work with the Fundraising Team to proactively generate leads, and maximise reactive enquiries, to secure new high impact consultancy work and partnerships
To review proposals, contracts and budgets prepared by the Fundraising Team
To undertake due diligence on any potential new contracts, to consider reputational and ethical challenges
To attend meetings and events, including as a speaker, in order to widen Anti-Slavery's network and forge new relationships Support Anti-Slavery International's advocacy on corporate accountability laws (20%)
To make sure that learnings from business advisory work is shared with the wider Business and Human Rights Team on a proactive and regular basis, for example by providing case studies to support advocacy on human rights and environmental due diligence
Stay up to date on best (and worst) practice by businesses, investors and other organisations to address modern slavery in supply chains, and use this learning to design and implement Anti-Slavery's own initiatives with business and to support advocacy
Support the Business and Human Rights Manager's engagement with companies on how they are taking steps to eliminate Uyghur forced labour from their supply chains
Qualifications:
Lead, deliver and co-ordinate advisory work with businesses
Strong knowledge of labour exploitation/modern slavery in the private sector
Proven strong experience of working on practical solutions to address labour exploitation/ modern slavery in the private sector, for example as a consultant, in a company or with a peer NGO
Proven experience of delivering trainings/workshops, or other comparable experience demonstrating strong public-speaking and listening skills
Excellent and demonstrable verbal communication skills including diplomacy, presentation, negotiation and influencing skills, with the confidence to represent Anti-Slavery International and its work to a wide range of often very senior-level external audiences, including board members and senior executives
Willingness and ability to challenge positions and the status quo, leveraging tact and influence to achieve positive outcomes
Ability to think strategically to solve problems and identify opportunities, make decisions and prioritise effectively and demonstrate leadership, initiative and a strong desire to achieve agreed objectives
Ability and willingness to work with a high degree of autonomy to deliver against agreed targets
Excellent and demonstrable attention to detail
Ability to manage budgets
Identify and secure potential new partnerships and clients
Strong networking skills with an ability to exude confidence and sell AntiSlavery International's services and added value
Creativity and an ability to identify, develop and negotiate new business and secure new partnerships
Excellent relationship building skills – must be both personable and diplomatic General
Strong commitment to Anti-Slavery International's ethics, and to workers' rights
Commitment to being a team player
Ability to work well under pressure, meet deadlines and achieve solutions Desirable
Expertise on human rights in the apparel and textile/ fashion sector
Expertise on human rights in particular sectors with high risks of modern slavery (for e.g. agriculture, electronics, warehousing)
Demonstrable experience generating leads and converting to new business
Expertise on human rights in specific countries (particularly key garment production countries)