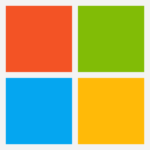 Website MIcrosoft
Location: Redmond, WA
Overview
The world's environmental challenges continue to grow, and Microsoft's commitment to environmental sustainability is growing with it. We are committed to ensuring that the company's activities are in-line with the best available science and the expectations of leading stakeholder communities. The CELA Environmental Sustainability (ES) team coordinates science-based, measurable, and scalable sustainability solutions and outcomes across the entire company.  We engage with all of Microsoft's business groups on the environmental impacts of business operations, and the development of commercial, customer-facing solutions. We also advocate for positive environmental outcomes that can result from technology and policy development.
Microsoft's sustainability-related engineering initiatives are an important aspect of our commitment to combatting climate change. Sustainable software and hardware solutions are the keys to reducing our own environmental impacts – and those of our commercial customers and partners.
Responsibilities
Portfolio Engagement:
Engage in ongoing communications with portfolio fund managers and portfolio companies, including reference calls, recurring updates, and ad hoc portfolio stewardship needs
Develop cross-team framework for resourcing board governance and committee responsibilities and ensure financial operations commitments are fulfilled
Facilitate relationships for portfolio companies with relevant business groups across Microsoft, with proactive follow-up to drive value creation through partnerships
Provide strategic and ESG guidance to portfolio companies and fund managers as relevant
Oversee annual engagement with portfolio executives and fund managers for post-investment financial reporting and impact reporting on environmental and social governance (ESG) metrics
Strategic Opportunity Development:
Establish scalable approach to strategic opportunity evaluation and execution within CIF portfolio
Identify and develop tangible supply chain partnership opportunities for Scope 3 decarbonization
Incorporate market insights and operational alignment into Microsoft's global business where relevant
Work with portfolio companies to maximize climate impact of portfolio company actions.
Fund Partnerships:
Design fund partnership strategies with fund managers to address gaps where market transformation is required or where there are barriers to achieving desired outcomes
Build the market insights and investment referral pipeline to achieve positive environmental and social outcomes in partnership with portfolio fund managers
Review market insights and co-investment or follow-on opportunities with select CIF fund managers
Convene gatherings of portfolio companies and fund managers to share information and advance the industry's collective ambition
Qualifications
Required/Minimum Qualifications
Bachelor's Degree AND 7+ years experience in corporate social responsibility, philanthropies, corporate affairs, or related areaOR 10+ years experience in corporate social responsibility, philanthropies, corporate affairs, or related area.
10+ years of experience in sustainable technology markets
5+ years of experience in business development, investment management, supply chain, or account management
Demonstrate experience in working with investment managers, entrepreneurs, and sustainability professionals
Preferred Qualifications
12+ years experience in corporate social responsibility, philanthropies, corporate affairs, or related area.In-house counsel experience
3+ years experience managing a corporate social responsibility or related program.
3+ years experience working in or with a large, matrixed organization.
Proactive and self-directed drive for results \Growth mindset with problem solving skills
Advanced degree in economics, finance, sustainability, business, engineering, or equivalent experience work experience in corporate and/or entrepreneurial work environments
Work experience in climate finance and investment management
Ability to relocate to Puget Sound area is preferred. Remote candidates will be considered.