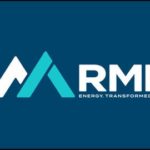 Website RMI
Location: Basalt or Boulder, CO; Washington, D.C.; Oakland, CA; or New York City, NY
Overview
Are you a seasoned people leader with experience driving an equitable clean energy transition? Do you enjoy plunging into unfamiliar disciplines and testing new ideas? Are you a collaborative and strong team player who can also be a respected change agent from within? Do you have a passion for RMI's mission? If yes, then join our growing team!
RMI is seeking a Principal for Equity in Energy Solutions to drive equitable solutions for the clean energy transition across RMI's portfolio of work and the wider ecosystem of businesses, communities, and policy-makers we partner with. In this role, you will advance equitable solutions for transforming the global energy system to secure a clean, prosperous, zero-carbon future for all. RMI's programs focus on numerous energy-related sectors and global geographies. Equity must become a central component of all of our work to achieve our organization's mission and ensure the world is aligned with a 1.5C future. We are seeking an experienced practitioner to join RMI as a Principal on our Strategic Analysis & Engagement team. In this role, you would  deepen the role of equity within each program's implementation of their strategies, enhance cross-program collaboration, and center equity in our programmatic work throughout the organization.
Note that this position is not primarily focused on internal diversity, equity and inclusion (DEI) issues for the organization, such as recruitment, creating internal cultures of inclusion, etc. RMI has other staff focused on these issues. This position is focused on the equitable execution of our mission, although internal DEI issues can certainly impact our ability to execute equitable work and can be adjusted in service of such impact.
This role must embody RMI's tradition of bringing deep insight, rigor, and practical tactics to create "applied hope" that real equitable solutions can be created, not as an add-on but as a key driver of climate solutions.
Responsibilities
Guide research into the latest progress and insights on making the energy transition equitable, and creation of actionable, effective solutions and nuanced insights to integrate this work throughout the energy industry.
Support, educate, and learn from efforts to embed equity strategies into the energy sector to continuously inform and improve successful equitable transformations.
Develop relationships and networks with equity and justice organizations and individuals, especially in the US, Africa, India, and China, and be able to represent RMI and our efforts in this space with an appropriate blend of boldness and humility.
Work collaboratively across RMI's programs to support program leaders in developing their equity strategies and implementation plans.
Determine how results will be measured and be accountable for project results, rigorously and respectfully looking into findings from RMI teams and partners.
Define a compelling strategy to accelerate the adoption of distributed clean energy solutions together with fellow Principals and Managing Directors.
Shape and deliver strategy program elements, coordinating small teams to deliver objectives. Oversight of teams includes some "roll-up your sleeves" work in nearly all projects, driving thought-leadership and execution through charismatic example.
Perform business development, including philanthropic fundraising support, government grant management, and direct company fee-for-service project development.
Develop and enhance RMI's public reputation through regular publication, speaking, and external engagement on key topics critical to program success.
Manage existing and proposed future program budgets.
Support development of team members and Institute through active involvement in management activities.
Effectively communicate activities internally at RMI, including close coordination with other RMI Principals and staff.
Support Managing Directors in interactions with RMI Board.
Minimum Qualifications
Deep experience with racial equity and issues of income and wealth inequities
Undergraduate degree (in relevant field)
10+ years of additional relevant experience in energy, climate, housing, policy, or business
3+ years as a team manager
Experience leading high performing teams in a project-based work environment
Experience with the clean energy transition, climate change, environmental justice, or related topics
Experience with systems change, transformational problem solving, and/or conflict resolution
Preferred Qualifications
Deep experience with gender equity
Deep experience with equity and justice issues in the US
International experience
The ability to communicate authentically with people from multiple cultural backgrounds
A graduate degree (in relevant field)
Experience managing junior team members including providing coaching and mentorship, and managing performance reviews
Experience managing complex and diverse groups, paired with the ability to lead and navigate thought provoking conversations
Compensation
The salary range for the position is $121,000 - $163,000, with the target range being about $125,000-$140,000. This is dependent upon experience that will be discussed and vetted through the interview process. This position also includes an additional 20% bonus target.
About RMI
RMI is an independent nonprofit founded in 1982 that transforms global energy systems through market-driven solutions to align with a 1.5°C future and secure a clean, prosperous, zero-carbon future for all. We work in the world's most critical geographies and engage businesses, policymakers, communities, and NGOs to identify and scale energy system interventions that will cut greenhouse gas emissions at least 50 percent by 2030. RMI has offices in Basalt and Boulder, Colorado; New York City; Oakland, California; Washington, D.C.; and Beijing. In addition to our offices, we have staff working globally in India Africa and various island nations.