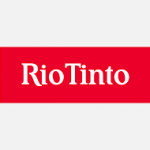 Website Rio Tinto
Location: Brisbane, Perth or Montreal
Applications close on the 8th of September, 2021
Overview
All progress begins with pioneers. At Rio Tinto, it begins with you.
Our Communities and Social Performance Area of Expertise (AoE) is Rio Tinto's Technical CSP function. It provides support to the business to build respectful and trusted relationships with host communities that deliver sustainable improvements in social and economic outcomes. The AoE works with CSP practitioners and leaders across the business to build capability, support social performance delivery, monitor and respond to emerging trends, and provide assurance and risk management. The AoE also maintains Rio Tinto's management systems, CSP standards and reporting process.
We are looking for a Principal Advisor, Human Rights to join our global CSP AoE team and manage our human rights programme across the business. This is a great opportunity for a dedicated professional with global experience in business and human rights to make their mark in a newly created role.
Reporting to the Chief Advisor CSP Strategy and Human Rights, you will manage the human rights strategy, policy, performance and reporting.
Responsibilities
Maintaining and updating the Human Rights Policy and control framework including risk and assurance processes and reporting systems

Managing corporate-level human rights related issues and providing advice and guidance to our businesses globally

Raising internal awareness, and leading the development of training materials on human rights for a range of stakeholders

Monitoring emerging human rights trends and engaging with relevant external stakeholders

Managing the company's CSP and human rights reporting including the Modern Slavery Statement

Managing the company's participation in human rights benchmarking and responsible sourcing initiatives

Working with the Advisor – Human Rights and Responsible Sourcing, in overseeing third party due diligence on human rights and other responsible business conduct issues
We are an open, connected global team that includes some of the industry's best and brightest minds. We offer competitive, performance-focused remuneration and a wide range of benefits to reward your contribution. With a global reach, the opportunities to develop and grow your career are broad and exciting. 
What You'll Bring
A commitment to the safety of yourself and your team

A tertiary qualification in law, social or political science, international development or other relevant qualification; formal study of international human rights law would be advantageous 

Significant global experience in business and human rights 

Strong collaborator and team player

Advanced communications, influencing and mediation skills

Values driven, high integrity

Sound judgement 

 
What We Offer
Be recognised for your contribution, your thinking and your hard work, and go home knowing you've helped the world progress.
A work environment where safety is always the number one priority

A permanent position working directly for Rio Tinto

A competitive base salary reflective of your skills and experience with annual incentive program

Comprehensive medical benefits including subsidised private health insurance for employees and immediate family

Attractive share ownership plan

Company provided insurance cover

Extensive salary sacrifice & salary packaging options

Career development & education assistance to further your technical or leadership ambitions

Ongoing access to family-friendly health and medical wellbeing support

Leave for all of life's reasons (vacation/annual, paid parental, sick leave)

Exclusive employee discounts (banking, accommodation, cars, retail and more)

Possible domestic relocation assistance
About Rio Tinto
Every idea, every innovation, every little thing the world calls 'progress' begins with a first step, and someone willing to take it: explorers, inventors, entrepreneurs. Pioneers. 
For nearly 150 years, Rio Tinto has been a company of pioneers –generations of people spanning the globe, all with the grit and vision to produce materials essential to human progress. Our iron ore has shaped skylines from Shanghai to Sydney. Our aluminium –the world's first to be certified "responsible" –helps planes fly and makes cars lighter. Our copper helps wind turbines power cities and our boron helps feed the world, and explore the universe. Our diamonds help us celebrate the best parts of life.