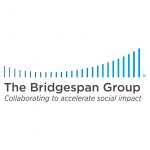 Website Bridgespan
Location: Flexible; Boston or San Francisco preferred
Salary range: $230k – $250k plus benefits
Overview
What You Will Accomplish
Lead
strong engagements by providing meaningful, actionable insights, advice, and recommendations to clients to strengthen their ability to address society's most important challenges and opportunities.
Develop
high performing, diverse, geographically-dispersed staff, providing mentorship, actionable feedback, and professional development opportunities.
Serve
as a catalyst and collaborator to drive forward racial equity initiatives, with clients and within Bridgespan, to make real progress towards Bridgespan's vision of societies characterized by equity and justice.
About Us
Ranked one of the best consulting firms to work for, The Bridgespan Group is tackling some of society's most critical challenges related to scaling social impact. Working with nonprofits, foundations, impact investors, and philanthropists to provide strategy consulting and leadership development, Bridgespan strives to make the world more equitable and just.