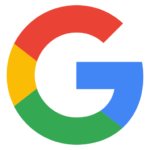 Website Google
Location: Atlanta, GA
Overview
A problem isn't truly solved until it's solved for all. That's why Googlers build products that help create opportunities for everyone, whether down the street or across the globe. As a Program Manager at Google, you'll lead complex, multi-disciplinary projects from start to finish — working with stakeholders to plan requirements, manage project schedules, identify risks, and communicate clearly with cross-functional partners across the company. Your projects will often span offices, time zones, and hemispheres. It's your job to coordinate the players and keep them up to date on progress and deadlines.
Our goal is to build a Google that looks like the world around us — and we want Googlers to stay and grow when they join us. As part of our efforts to build a Google for everyone, we build diversity, equity, and inclusion into our work and we aim to cultivate a sense of belonging throughout the company.
As a Supplier Responsibility Operations and Data Program Manager, you will be help drive forward operational excellence and deepen the reach of sustainability data and practices into Alphabets core businesses. You will act as the Supplier Responsibility team's liaison to one of our product areas driving integration of Google's supplier responsibility requirements, processes, and tools. In this role, you will be a key driver in scaling operational workflows to ensure our capabilities are optimized, engagements are streamlined, and effectively enable supply chain organizations to meet sustainability requirements. You will utilize your data management and analytical skills to organize, summarize, and deliver key metrics to our partner teams, executives, and public reporting.
Behind everything our users see online is the architecture built by the Technical Infrastructure team to keep it running. From developing and maintaining our data centers to building the next generation of Google platforms, we make Google's product portfolio possible. We're proud to be our engineers' engineers and love voiding warranties by taking things apart so we can rebuild them. We keep our networks up and running, ensuring our users have the best and fastest experience possible.
Responsibilities
Launch, standardize, and optimize operational and data workflows for the Supplier Responsibility team.
Enable a mindset that embraces process and data as a means to achieve functional objectives, through scaleable workflows and deep integration of sustainability data into business functions.
Responsible for process improvement program management and data stewardship for the Supplier Responsibility team.
Conduct appropriate organizational change management to ensure Product Areas and the extended Alphabet community, are trained and executing per supplier code of conduct policy.
Track, analyze, and report metrics on operational trends in process or workflow performance to implement improvements in key performance indicators.
Minimum Qualifications
Bachelor's degree or equivalent practical experience.
5 years of experience in program management, supply chain, compliance, or scaled operations.
Spreadsheet software experience (e.g., Google Sheets or other spreadsheet software).
Preferred Qualifications
Experience building and driving operational workflow and data management improvements.
Experience driving social and environmental initiatives, assessing sustainability risks, and managing compliance programs.
Experience in energy, social responsibility, or similar field.
Data-driven and highly analytical abilities, to translate data and trends into powerful strategies through business intelligence and reporting.
Ability to collaborate and influence across multiple levels of an organization.
Problem solving, verbal, written communication, and facilitation skills.