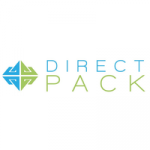 Website Direct Pack
Location: Azusa, CA
Overview
Direct Pack, a sustainable food packaging startup, is hiring for sustainability roles. Sustainability is a heavy focus for the company and they are making large investments in sustainability. Direct Pack has a Sustainability Director that has been focused in this area for the last 30+ years, and this open role would help between marketing, sustainability programs, publicity, strategic planning, etc. The company is about $250M in sales and hiring to be able to be able to grow to the next level.
Application Instructions
Interested candidates can reach out to current Ross student, Caitlin Sugar, at csugar@umich.edu to be connected.