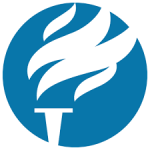 Website The Conference Board
Location: New York, NY
Overview:
The Member Engagement Associate works for the Member Engagement Director to help the ESG Center increase its Members' awareness and engagement of ESG Center offerings; to help retain and attract ESG Center Members, and thereby achieve the Center's financial targets; to track member engagement; to respond to Member requests; and to work with Members to identify key themes to help shape the Center's publication and programming agenda.
Responsibilities:
Schedules, participates in, and provides support for onboarding and ongoing engagement conversations with executives at ESG Center member companies, including arranging briefing materials for those discussions. Based on discussions with Members, as well as through secondary resources and Members' participation in TCB offerings, develops and helps execute member-specific plans to increase awareness of TCB offerings.
Proactively identifies professionals at Member organizations to make them aware of ESG Center offerings and to encourage them to take advantage of those offerings.
Collaborates with Member Development and Enterprise Engagement teams, as well as the Member Engagement Director, to transition new members and develop a first-year engagement strategy and with any Member "save" efforts.
Supports Member Engagement Director in responding to Member requests for information on programing and publications, account access and event attendance.
Supports Member Engagement Director in sharing Member priorities with the research, programming, Councils, and Conference teams to help shape ESG Center offerings.
Works with Member Engagement Director, ESG Center programming team, Executive Director, other Center and enterprise teams to identify and provide thought leadership opportunities for ESG Center Members (e.g., participation in roundtables, working groups; webcasts, podcasts).
Collaborate with Member Engagement Director to update/create membership engagement presentation decks, Expert Briefing decks, Center marketing collateral.
Has primary responsibility for maintaining all CRM records regarding engagement with ESG Center Member firms, including monitoring membership renewals for finance forecasting, adding contacts, member meetings and expert briefings to Sugar database.
Supports Excel database tracking, which includes updates to the ESG Center mailing list and existing Engagement Tracker on an ongoing basis.
Supports the Member Engagement Director in managing ESG Center membership renewals including finance forecasting, save strategies and analyzing utilization metrics for retention.
Other duties as assigned.
Essential Functions:
Support for onboarding and ongoing engagement conversations with executives at ESG Center member companies, including arranging briefing materials for those discussions
Database and CRM records management
Responding to member requests
Qualifications:
Bachelor's degree
Familiarity with various telecommunication software (Microsoft Teams, Zoom) a plus.
Prospective candidates are strategic, analytical thinkers and results-oriented team players with a customer service mentality.
The position requires the ability to be self-motivated and proactive with minimal supervision.
In addition, the position requires strong organizational skills with the ability to connect with business professionals at all levels.
Possess excellent communication skills (verbal and written).
Advanced in Word, Excel and PowerPoint.
SugarCRM proficiency a plus.