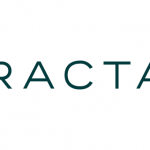 Website Fractal Agriculture, Inc.
Location: United States with slight preference for locations where Fractal has existing team members (Minneapolis, Seattle, the Greater Midwest, Boston, or San Francisco)
Overview:
Fractal's mission is to make investing in farmland an investment in a better future – for farmers, investors, and the planet.
Fractal is a new investment platform that brings investors alongside farmers to invest in their farmland to drive strong financial returns and environmental impact through the combination of technology, alignment of incentives with farmers, and disciplined underwriting.
US row crop farmland is a strong-performing asset class (18% returns in 2023 with average returns >10% over the past 20 years and low volatility) that has traditionally been under-allocated because of scale challenges in traditional models. Fractal solves these challenges by using a unique model investing alongside farmers in their fields. We incentivize adoption of climate-friendly regenerative agriculture practices in order to drive long-term financial returns and climate impact.
Fractal Product Development Intern:
The Product Development Intern will help Fractal formalize the next iteration of its product and how it gets to market. Working on a tech-enabled financial impact product such as Fractal will provide this person the opportunity to help support technology development, our financial product development, and the overall end-to-end go-to-market strategy.
This role will report directly to our CEO and likely have special projects with our Data Science and Impact Lead as well as our Marketing and Biz Ops lead. This person will directly own several key projects including key user research, market analysis, meetings with potential partners, and GTM product launch strategy development. In other words, you're a key player on the team. We'd expect this person to be doing the real combination of operational work and high-level strategy that our entire team does from CEO – down.
This is a full-time summer position (10-14 weeks to be negotiated) with the potential for both ongoing part-time work and full-time employment.
The right person for this job is someone who is looking to get the unique experience in early stage startup product development at the intersection of fintech, climate, and traditional product management. We see this as a great role for someone looking to make an impact on the world, agriculture, and their careers. Our expectation is that this person will have the most real and hands-on internship in their class.
The ideal candidate is someone who is self-driven, intensely collaborative, and is a quick learner as it relates to both the domain (agriculture, real assets investing) and work content (financial modeling, investor research, fund administration, and more).
We would favor someone who would be open to part-time employment following this internship during their second year and/or someone who would want to at least explore full-time employment in the future.
Role Characteristics:
Pay: Negotiable but in-line with impact internships at major MBA institutions
Role Type: Contractor (until full-time employment)
Benefits: We are not expecting to offer benefits to this position, but would consider for special circumstances
Location: United States with slight preference for locations where Fractal has existing team members (Minneapolis, Seattle, the Greater Midwest, Boston, or San Francisco)
Report into: CEO
Responsibilities:
-Financial Product Development – lead 1-2 key projects to shape our primary co-investment product in key markets. This will involve deep primary and secondary research. It will also involve improving and communicating our core underwriting and investment process.
-Technical Product Development Support – support formalizing Fractal's medium-term product development roadmap including climate modeling, data science, and future resource allocation
-Special Projects- Support key GTM efforts ad hoc including our product launch
Requirements: We encourage candidates with many or most of the below experiences to apply.
-Some investing or finance experience (or demonstrated learning and commitment to the subject if no direct experience)
-Real estate, agriculture, or private equity fund (or similar) experience
-Interest in agriculture industry and/or fintech is a plus
-Experience with Excel / Google Sheets, CRM, powerpoint
Working at Fractal:
The Fractal team is a passionate group of finance, science, and agricultural professionals who have built products and funds in the agriculture space. This role will be a key part of the team functionally and culturally.
Our Values:
Obsess over our customers and mission – we constantly learn, listen, and improve to meet our customers needs today and in the future
Succeed as a team – we work and win together through trust, transparent communication, humility, and mutual support (which extends to our customers and partners)
Own the initiative – we are high ownership individuals who don't wait for direction to do or communicate the right thing. We own the responsibility to help when things get tough
Build and act for the long-term – we are here for enduring impact which requires us to think about the long-term business and ethical outcomes
To Apply:
Please email Ben Gordon at ben@fractal.ag with a resume