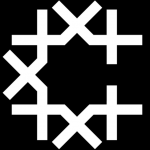 Website Crux
Location: Remote
Overview:
We are adding a Principal to our Markets & Transactions team to rapidly scale the network of developers and buyers, and execute more transactions. This is the team that scales our relationships with renewables developers and tax credit buyers.
Together, we are building a company where we:
Care for each other: We are a team where people support each other – in their growth, in their work, and towards this shared mission.
Build and improve rapidly: We optimize for pace of learning, iteration, and growth. Nobody will move faster than us.
Focus unremittingly on the needs of those financing the energy transition: Nothing we do matters if we do not add value to everyone who works tirelessly to finance the energy transition.
Demonstrate ownership: We are all owners of Crux. This is our team, our company, our product.
Convene a team that reflects the breadth of experiences in the country: We expect everyone on the team to actively help us build a team where people of all backgrounds can thrive.
Responsibilities: 
Cultivate, close and expand partnerships with renewable energy developers and sponsors; Screen projects and credit quality
Develop relationships with, and educate, corporate tax directors, CFOs, and sustainability teams on tax credit transactions
Serve as a facilitative partner to all counter-parties throughout the transaction lifecycle
Onboard developers and buyers into our platform to transact at scale
Inform product development with user insights and subject matter expertise
Support buyers and sellers to work through key deal items and execute transactions
Interface with intermediary partners (banks, syndicators, tax advisors) to execute transactions
Qualifications:
7+ years of experience in clean energy development and/or finance
Have played a leading role in project origination for a financial institution, client development, capital raising, negotiating and closing transactions
Strong transactions experience. You have lived and breathed financing renewables and decarbonization, and are deeply familiar with tax equity and tax credits
Unrivaled relationship building skills; you build trust quickly and communicate clearly
Adaptable and excited about building at the early stage. You're not afraid to roll-up your sleeves and build things yourself.
Contribute to and help build team culture