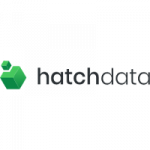 Website Hatch Data
Location: Ideally based in Boston or San Francisco, but open to remote locations
Overview
Reporting to the Chief Commercial Officer, the Marketing Manager is responsible for building brand awareness, generating qualified leads, and improving overall Sales efficiency. In this role, you will have a unique opportunity to collaborate with senior leadership to develop an innovative and impactful marketing plan from the ground up to attract new potential customers and expand within our existing customer base. If you're a people person who thrives in a fast-paced environment, loves making an impact, and has a demonstrated track record of successfully marketing technology products, we want to hear from you.
Responsibilities and Duties
At Hatch Data, the Marketing Manager rolls up their sleeves to create value with support from the communications manager, press relations consultant, designer, and our Commercial Operations team. Responsibilities include, but are not limited to:
Own the marketing plan end to end and associated quarterly objectives.
Establishing a strong and defensible position and crisp message for the market.
Outlining a clear set of actions and budget to take to achieve the desired revenue objectives
Collaborate with Product and Sales leadership to refine and improve packaging and pricing, develop materials that educate the market, speed the sales process, and reinforce our value proposition.
Oversee and approve marketing material, from digital to hard copy brochures and case studies, to product one-pagers and white papers.
Support generation of market-qualified leads (MQLs) through a coordinated program of marketing automation, original content, social media, and other relevant channels and techniques.
Analytics reporting to inform future campaign development and go-to-market strategies, complete with formal proposals and recommendations on tactics.
Support effective and productive partnerships with ecosystem providers by developing and executing strategies for mutual wins.
Ideal Candidate
Experience:
Bachelor's in marketing, communications, or business; MBA or other advanced degree preferred.
Minimum 6+ years experience in SaaS marketing roles, including at least 2 years in product marketing.
Demonstrated track record as a functional lead and ready to take on more responsibility.
Characteristics:
Excellent communicator that instills confidence and trust with internal and external stakeholders.
Proven experience developing and executing B2B marketing plans and campaigns.
Metrics-driven marketing mind with eye for creativity.
Operationally-minded, empathetic, self-starter, driven, and gets things done.
Equally adept at defining the marketing plan as well as executing on the daily tactical work.
Excited to join a rapidly growing small company, with big company benefits, and significant upside
potential.
About Hatch Data
Climate change is real. Addressing this is the biggest issue of our time. While moving the world from dirty energy sources to clean ones matters, there is also an enormous opportunity to use existing resources more efficiently. Buildings consume up to 40% of the energy in North America alone. This is a big opportunity to create change. We bring our values to work and every day push to solve these problems at scale.
Our team applies their knowledge of energy systems, mechanical engineering, data science and the built environment, to design cutting edge software that empowers operators to reduce the negative environmental impact of our indoor spaces while improving the bottom line. Our software platform has been proven across more than 550M square feet of commercial real estate with marquee customers, and we're doubling down our efforts to accelerate growth and impact.
This is a unique opportunity to join a company that "does well by doing good" and is positioned for significant expansion. You'll enjoy comprehensive benefits, competitive salary, and meaningful equity. We offer a flexible work environment and the opportunity to work alongside an incredibly talented, fun, and highly motivated team.
How to Apply
Does this sound like you? If so, please submit your resume and cover letter to jobs@hatchdata.com. In your letter, feel free to provide any context you think would be helpful as we learn about you. We'll be interested in understanding why you're excited about joining us, why this role seems like a perfect fit for your talents, and what success looks like for you, personally, over the next few years.