Internship - Undergraduate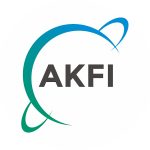 Website Actionable Knowledge Foundational Institute
Location: Remote, US
Overview:
AKFI, the only industry consortium bridging the gap between
Sustainability, ESG and Digital Transformation, is seeking a motivated and creative Unpaid
Marketing Intern to join our team. This role offers an exceptional opportunity to gain hands-on
experience in various aspects of marketing within the nonprofit sector, including poster
production, video editing, email campaigns, SEO, and social media management.
Responsibilities: 
1. Poster Production: Collaborate with the marketing team to create visually compelling
posters and promotional materials for AKFI's events, campaigns, and initiatives.
Develop designs that align with AKFI's branding guidelines and effectively communicate the
organization's mission and values.
Utilize design software (e.g., Adobe Creative Suite) to craft engaging and informative posters.
2. Video Editing: Assist in the creation and editing of videos that highlight AKFI's projects,
success stories, and impact on the community.
Edit raw footage into polished videos that resonate with the organization's target audience.
Incorporate graphics, music, and narration to enhance storytelling.
3. Emails and Social Media Campaigns: Collaborate with the communications team to plan
and execute email marketing campaigns.
Help draft compelling email content that effectively communicates AKFI's initiatives and
engages recipients. Monitor campaign performance metrics and suggest improvements based
on data analysis.
4. Search Engine Optimization (SEO): Research and implement SEO strategies to improve
AKFI's online visibility and search engine rankings.
Optimize website content, meta descriptions, and keywords to enhance organic search results.
Stay updated on SEO trends and recommend strategies for continuous improvement.
5. Social Media Management: Manage AKFI's social media platforms, including LinkedIn and
Instagram, by creating and scheduling engaging content.
6. Monitor social media analytics to track performance and adjust content strategy as needed. Respond to comments, messages, and inquiries from followers in a timely and professional
manner.
Qualifications:
 Current enrollment in a relevant degree program (e.g., Marketing, Communications, Graphic
Design) or recent graduate.
· Proficiency in design software such as Adobe Creative Suite (Photoshop, Illustrator, InDesign)
for poster creation and graphic design.
· Basic video editing skills using software like Adobe Premiere Pro, Final Cut Pro, or similar
tools.
· Familiarity with email marketing platforms (e.g., Mailchimp, Constant Contact) is a plus.
· Basic understanding of SEO principles and strategies.
· Active and savvy user of social media platforms, especially LinkedIn and Instagram.
· Strong communication skills, both written and verbal.
· Creative mindset with the ability to think outside the box and contribute fresh ideas.
· Strong attention to detail and organizational skills.
· Passion for nonprofit work and AKFI's mission.
Application Instructions:
To apply, please submit your resume, a cover letter outlining your
interest in the position and your relevant skills, and a portfolio showcasing your design and
video editing work to execdirector@akfi.org. Please apply as soon as possible. Only the first 20
applicants will be considered.
Duration and Commitment:
This is an unpaid internship position requiring a commitment
of 5 hours per week for a minimum of 6 months. The intern will work remotely, with regular
check-ins and communication with the marketing team.