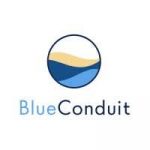 Website Blue Conduit
Location: Remote in the US
Overview:
BlueConduit pioneered the predictive modeling approach to lead service line identification and replacement. Through our DSaaS (Data Science as a Service) and SaaS products, utilities, municipalities, government agencies, and consultants standardize, predict, report, and communicate key information about lead pipes. BlueConduit was founded in 2019 and operates out of Ann Arbor, MI.
Our Data Science services enable utilities to focus their resources on digging where the lead is. Digging in the right place accelerates the removal of this significant health concern and saves millions of dollars in avoided digs. BlueConduit team has worked with more than 100 cities and inventoried over 1.8 million service lines, saving our customers over $300M and years of added work.
Job Description
BlueConduit's Marketing Director leads strategies to increase BlueConduit's visibility and drive our growth.
To be successful in this role, you will be:
Committed to water quality, water equity, environmental justice, and our mission
Dedicated to accuracy in describing machine learning, data science, our software and its applications.
An experienced, self-driving content and digital marketer
Someone who thrives in an entrepreneurial, hybrid environment
Progress will be measured by inbound qualified lead volume (MQLs – marketing qualified leads) and performance on key initiatives.
BlueConduit's Marketing Director Will Lead:
Marketing Planning & Communications:

Set, communicate, and evolve our marketing plan, annual, and quarterly priorities and budget

Thought Leadership and Content Marketing:

Conceive and direct our content development process
Media relations/PR
Lead Nurture: Lead the planning and implementation of BlueConduit's email and nurture campaigns

Demand Gen:

Oversee and optimize advertising programs (paid search and paid social),
Expand our visibility on non-brand keyphrases through content development and SEO best practices
Event Management: Oversee logistics at key conferences: conference tracking and planning, booth, presentations, messaging, promotions, and follow-up

Team Management:

Manage and develop marketing staff and larger team (including external team members/vendors)
Plan and direct appropriate staffing, process, and budgets to achieve priorities

Evaluation of  the effectiveness of communications and marketing campaigns
Preferred Qualifications
Data Science/AI/Machine Learning context/background
B2G or B2B experience
Experience in geospatial data and applications (e.g. Esri ArcGIS)
Demonstrated proficiency with our marketing stack: WordPress, HubSpot, Google Analytics
You Align with our Core Values:
Curiosity
Respect
Inclusion
Transparency
Integrity
Community
Accountability
Leadership
Compensation
Salary commensurate with experience
Stock options
Health benefits
Co-working space/work place stipend
Salary range