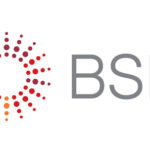 Website BSR
Location: New York, NY; San Francisco, CA; Washington DC
Overview:
BSR® is a sustainable business network and consultancy focused on creating a world in which all people can thrive on a healthy planet. With offices in Asia, Europe, and North America, BSR® provides its 300+ member companies with insight, advice, and collaborative initiatives to help them see a changing world more clearly, create long-term value, and scale impact. Visit www.bsr.org for more information about BSR's 30+ years of leadership in sustainability.
We are proud to say that we have a team of some of the most talented and motivated people working on sustainability in our global offices in Copenhagen, Guangzhou, Hong Kong, London, New York, Paris, San Francisco, Shanghai, Singapore, Tokyo, and Washington, D.C.
Position Overview:
This newly-created role is designed to advance BSR's strategy and our programmatic agenda with the more than 100 current BSR member companies as well as prospective members and other partners in the Consumer Sectors(apparel and retail, pharmaceuticals and health care, and food beverage and agriculture), and with all industry sectors as it relates to Business Transformation.
Key Features of this role include:
In conjunction with the VP, Consumer Sectors and Membership, ensure delivery of member service, development and delivery of consulting and other projects for the 100+ companies in the sector, across the full suite of BSR's Areas of Expertise, including cross-cutting topics, with a focus on US-based companies.
Secondarily, and in conjunction with the Global MD, Business Transformation, ensure the delivery of priority offerings to BSR member companies in additional industry sectors, with a focus on companies in the US.
Management/Career Management of other colleagues in the Consumer Sectors team, including up to Director level.
Working with relevant teams, contributing to achievement of annual sales and revenue targets.
Generate thought leadership through written content, speaking engagements and participation in external collaborations.
Contribute to the development of BSR's strategy, offerings, and impact.
The position is full-time, preferably based in New York, Washington, DC or San Francisco with U.S. based remote location a possibility.
Compensation:
At BSR we have implemented a transparent total compensation framework with an emphasis on internal equity. In order to maintain our equity our hiring range for this position is $147,408 – $175,000 (plus a 12% target bonus).  Location adjustment will apply if the successful candidate resides in New York or San Francisco.
Qualifications:
Note: ONLY candidates with these specific requirements will be considered:
Track record of success in business development, client/relationship management, and exercising influence with senior leaders.
Significant business / consulting experience (at least 12-15 years) required to perform the key functions of a consulting leader, including: developing and maintaining senior-level client relationships; pursuing and creating business opportunities; and overseeing multiple projects under tight deadlines.
Significant experience working with, or in, at least one of the following sectors: consumer products, food, beverage & agriculture or healthcare & pharmaceuticals.
Deep knowledge and experience in sustainability management and strategy.
Knowledge and experience related to business processes such as strategic planning, organizational development, training programs, performance management, change management, etc.
Proven leadership and people skills, including a demonstrated ability to mentor other team members to improve skills and effectiveness.
Outstanding verbal, written, and facilitation skills.
Willingness to undertake business travel (~ 20% time).
English required, secondary language preferred.
Capacity to work and thrive in a growing, fast-paced entrepreneurial organization with a collaborative environment.
High ethical standards and commitment to BSR core values of Leadership, Respect and Integrity.
Any offer of employment is conditioned upon the successful completion of a background investigation.