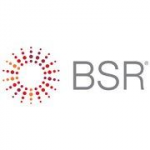 Website BSR
Location: New York, San Francisco, or Remote in the US; Paris, France
Overview
The Manager, Technology and Sustainability Management, works collaboratively across BSR, with an emphasis on the Technology Sector and Sustainability Management teams on a range of consulting and member services.  The Manager will primarily work with technology companies to provide BSR's consulting service offerings related to materiality, strategy, corporate governance, stakeholder engagement, and sustainability reporting. Application of and exposure to additional subject matter expertise, such as climate change, diversity, equity and inclusion, human rights and supply chain, are also common elements of this role as we work with companies on a variety of sustainability issues.
Responsibilities
Project Management and Implementation: Assume responsibility for implementing consulting and grant-funded projects, which includes overseeing project scope, timeline, deliverable quality and budget; managing clients and project teams; providing subject matter expertise; conducting primary research, including leading stakeholder interviews; utilizing 

Microsoft Outlook, Excel, PowerPoint

, 

Zoom

 

and o

the

r

 business

 tools

; and presenting at and facilitating client meetings. 

Member and Client Management: Maintain day-to-day client relationships; oversee member relationships; and support member recruitment and business development

 throu

gh quarterly membership meetings a

nd

 other 

engagements.​

Team management: 

 

Lead project teams

 

(3-5

 BSR staff

)

 

to effectively execute project objectives, outcomes, and impacts; establish the standards by which the project will be guided, including managing senior team members; and support team members' learning and skills development.​
Qualifications
More than 7 years professional experience in business, sustainability from a top-tier consulting firm, NGO, or similar role in a technology sector company or equivalent education and experience.
Experience working with the Information and Communications Technology (ICT) industry, with a high level of understanding of trends in the technology industry and an enthusiasm for technology
Proven track record of success in working with business in a client/customer-facing position. Well-developed interpersonal skills for high-level interaction with members and other companies.
Experience managing multiple, disparate projects simultaneously.
High degree of fluency in English, with fluency in a second language strongly desired.
Excellent presentation and facilitation skills. Strong organizational skills.
Willingness to undertake up to 15% business travel post COVID-19.
High ethical standards and commitment to BSR core values of leadership, respect, and integrity.

Any offer of employment is conditioned upon the successful completion of a background investigation.

 
About BSR
BSR is a global nonprofit organization that works with its network of more than 265 member companies to build a just and sustainable world. From its offices in Asia, Europe, and North America, BSR develops sustainable business strategies and solutions through consulting, research, and cross-sector collaboration. 
We are proud to say that we have a team of some of the most talented and motivated people working on sustainability in our global offices in Copenhagen, Guangzhou, Hong Kong, New York, Paris, San Francisco, Shanghai, and Tokyo. 
BSR is also a founding partner of the We Mean Business coalition, a group of business-facing organizations that collectively works with thousands of businesses and investors to accelerate the transition to a net zero economy.