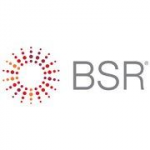 Website BSR
Location: Tokyo or Singapore
Overview
The Manager, Technology and Human Rights, will be focus on managing projects on Business and Human Rights in the Technology topics in Asia. The Manager will work collaboratively across BSR's industry teams, with an emphasis on Information and Communications Technology (ICT).
BSR's global consulting work covers a range human rights issues, including assessing the human rights impacts, risks, and opportunities of companies; developing mitigation strategies, policies, and impact management plans; developing remediation plans; supporting on human rights reporting and stakeholder engagement efforts; addressing human rights in the supply chain. The Technology topics cover disruptive technologies such as SNS, AI, Big Data, Could, IoT, Robotics, Facial Recognition and Human Sensing.
The manager will also be a part of the global consulting team and may support other sustainability projects beyond human rights as needed.
Organization Overview
BSR is a global nonprofit organization that works with its network of more than 265 member companies to build a just and sustainable world. From its offices in Asia, Europe, and North America, BSR develops sustainable business strategies and solutions through consulting, research, and cross-sector collaboration. Visit www.bsr.org for more information about BSR's more than 20 years of leadership in sustainability. 
We are proud to say that we have a team of some of the most talented and motivated people working on sustainability in our global offices in Copenhagen, Guangzhou, Hong Kong, New York, Paris, San Francisco, Shanghai, and Tokyo. 
BSR is also a founding partner of the We Mean Business coalition, a group of business-facing organizations that collectively works with thousands of businesses and investors to accelerate the transition to a net zero economy.  
Responsibilities
Project Management (75% of total time): The Manager will assume responsibility for managing member relationships and projects, especially on human rights topics in the ICT sector.  This will require:
Managing several projects concurrently
Leading the intellectual agenda for projects, shaping the direction for what the project should achieve and how to get there
Maintaining day-to-day company relationships
Preparing for and leading workshops
Leading and guiding production of company-ready work products
Managing the project team of BSR colleagues (typically 3-4 people)
Developing and managing to a clear project timeline and budget
Ensuring consistent delivery of best-in-class work products
BSR leads several human rights collaborative initiatives and the Manager will be expected to make a significant contribution to their success, which may include project managing one or more BSR collaborative initiative.
Business development and thought leadership (25% of total time):
The Manager will work with the Technology Sector Team and Human Rights Team and other Industry Directors to grow the existing relationships and build new opportunities. This also includes contributing to BSR's research, thought leadership and external engagement. The manager will also be responsible for building/maintaining relationships with the Business and Human Rights community in Asia.
Qualifications
Master's or Bachelor degree in public affairs, international development, business, law, or other relevant discipline is preferable but not required
Work experience (at least 5 years) in a high-performing, fast-paced and challenging environment.
Experience working on Business and Human Rights issues, which could include consulting to companies on human rights, working in civil society organizations on Business and Human Rights, implementing human rights programs in the field, or undertaking and publishing significant research on Business and Human Rights Issues.
Experience working with or understanding of the Information and Communications Technology (ICT) industry, with a high level of understanding of trends in the technology industry and an enthusiasm for technology is preferable
Consulting experience and/or proven ability to perform the key functions of a consultant, including: developing and maintaining client relationships; pursuing and creating business opportunities; and managing multiple projects under tight deadlines.
Well-developed leadership and people skills, including a demonstrated ability to enhance the skills and effectiveness of other team members.

Proven track record of success in working with business in a client/customer-facing position.

 

Well-developed interpersonal skills for high-level interaction with members and other companies.

 

Experience managing multiple, disparate projects simultaneously.

 

High degree of fluency in English required, with fluency in a second language a plus. 

 

Excellent presentation and facilitation skills.

 Strong organizational skills.

 

Excellent verbal and written communication skills (i.e. structured, concise, impactful).

High ethical standards and commitment to BSR core values of leadership, respect, and integrity.

 

Any offer of employment is conditioned upon the successful completion of a background investigation.