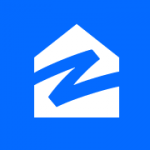 Website Zillow
Location: Remote
Overview
Manage and further develop Zillow's ESG reporting efforts, including:

Lead cross-functional teams (Finance, Accounting, Compliance, Risk, Legal) to ensure that Zillow is positioned for, and responsive to, growing regulations / expectations for transparent reporting on sustainability and ESG matters.
Oversee the implementation of the company's new ESG reporting tool to create an efficient, repeatable and SOX compliant reporting system.
Manage the efficient publication of Zillow's annual Sustainability Report including cross-functional, proactive engagement between reporting cycles to incrementally up-level reporting.
Analyze and incorporate key reporting frameworks such as GRI, SASB and TCFD into Zillow's reporting practices over time.
Manage Zillow's engagement with and submissions to ESG ratings firms (ISS, Bloomberg, S&P Global, CDP, MSCI, Sustainalytics, JUST Capital and others as identified) including:

Complete questions for which answers exist and track to survey deadlines.
Provide recommendations for additional reporting based on evolving requests for disclosure.
Communicate internally about ratings changes and opportunities for improvement.
Develop and manage a comprehensive database of responses within the ESG reporting tool.
Leverage expertise to provide recommendations and actively contribute to shaping strategy, including:

Research and make strategic business case recommendations for new ESG programs, as identified. Oversee hand-off to project owners once approved.
Benchmark strategies, results, and performance with peers and best practices.
Make recommendations for new policies, practices and metrics disclosure.
Work across the business to implement recommendations, set goals and track progress.
Manage how the Zillow brand shows-up in Sustainability including overseeing design and user experience.
Oversee communications for Sustainability reporting, including:
Collaborate with Corporate Relations to develop communication plans for both the annual Sustainability Report publication and opportunities to amplify the company's efforts throughout the year.
Provide periodic updates on ESG reporting / progress to leadership and the Board.
This role has been categorized as a Remote position. "Remote" employees do not have a permanent corporate office workplace and, instead, work from a physical location of their choice which must be identified to the Company. Employees may live in any of the 50 US States, with limited exceptions. In certain cases, an employee in a remote-designated job may need to live in a specific region or time zone to support customers or clients as part of their role.
In Colorado, the standard pay range for this role is $107,800.00 – $172,200.00 Annually. This range is specific to Colorado and may not be applicable to other locations.
Expectations
Understand trends in sustainability/ESG disclosure expectations and how to plan for evolving expectations.
Can perform assessments of current performance, develop recommendations for action, and work across the business to progress change.
Ability to persuade and influence without having direct authority.
Sound business and sustainability acumen, as well as problem solving skills.
Outstanding organizational skills with demonstrated ability to prioritize workload and attention to detail.
Excellent written and oral communication skills with the proven ability to communicate with all levels of leadership.
Creative solution provider with a focus on possibility.
Qualifications
Bachelor's degree in corporate social responsibility, business (finance / accounting),  communications, or years of equivalent industry experience.
8+ years of progressively responsible experience in similar roles and a keen ability to work in a corporate environment with multiple cross-functional stakeholders.