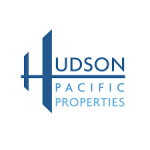 Website Hudson Pacific Properties
Location: Los Angeles, CA
Overview
Hudson Pacific Properties is a real estate investment trust with a portfolio of office and studio properties totaling more than 20 million square feet. Focused on premier West Coast epicenters of innovation, media and technology, its anchor tenants include Fortune 500 and leading growth companies such as Netflix, Google, Amazon, Square, and more. The Company's ESG platform—Better BlueprintTM—brings to life its vision of vibrant, thriving urban spaces and places built for the long term. Through this program, the Company aims to foster the growth of sustainable, healthy and equitable cities—vibrant cities, today and in the future.
We are seeking a Sustainability Manager who will play a key role in advancing Environmental, Social & Governance (ESG) initiatives for the Company's studio platform—including the Sunset Studios portfolio, the Zio & StarWaggon trailer companies, and future studio developments.
This position will report to the Senior Vice President, Innovation, Sustainability and Social Impact but will require close collaboration with the Studio Operations teams, including Engineering, Construction and Property/Stage Management, as well as other Company functions like Business Affairs, Legal, Marketing and Development. The role is based in Los Angeles, California.
What You'll Do
Design, develop and manage ESG goals, policies, procedures and programs for the studio portfolio. These initiatives should align with the Company's Better BlueprintTM platform but be tailored for the studio context. For example, the role will be responsible for designing a zero-waste program at the Company's three studio lots in Hollywood, developing a fleet decarbonization strategy for the Zio & StarWaggon trailer companies, and establishing a sustainable design policy for future studio developments.
Support the Studio Operations teams on key ESG-related initiatives in the existing Sunset Studios portfolio. This is likely to include participating actively in the annual capital planning/budgeting process and managing key capital and/or operational projects on an as needed basis.
Support the Development team on key ESG-related initiatives in the studio development pipeline. This is likely to include commenting on project plans, managing third-party consultants, and performing custom research on an as needed basis.
Research, evaluate, and coordinate implementation of technical innovations that will support the Company's ESG initiatives at current/future studio properties and ancillary service businesses.
Oversee all ESG-related communications and marketing efforts for the studio portfolio, including but not limited to websites, digital marketing, mobile app(s) and signage.
Serve as the primary point of contact for studio-specific ESG questions from customers, joint venture partners, investors, public agencies, and community organizations.
Participate in industry/community initiatives such as the Sustainable Production Alliance, US Green Building Council of Los Angeles, and the Los Angeles Sustainability Executives Roundtable. Attend conferences and other relevant networking events and report findings back to the broader ESG and Studio Operations/Development teams.
Oversee management of all ESG data at the studios, including energy/water/waste data for the Company's Sunset Studios properties and fuel consumption data for the Zio & StarWaggon trailer companies. Ensure adherence to the Company's overarching approach to managing ESG data and support the annual third-party verification exercise.
Support the Company's ESG reporting efforts, including the annual Corporate Responsibility report and responses to industry surveys like the Global Real Estate Sustainability Benchmark (GRESB), CDP, and S&P Corporate Sustainability Assessment (CSA) questionnaires, among others.
Miscellaneous duties as assigned.
Requires travel to other properties and regional offices.
Requires work such as tours throughout property portfolio, including to construction sites, usually performed by walking and by climbing stairs.
Requires movement between departments to facilitate work.
What You'll Need
Bachelor's Degree in business, finance, environmental science, engineering, or related field required.
Master's Degree in relevant field preferred.
8+ years of professional experience in sustainable real estate operations, preferably in the studio/production sector.
Strong working knowledge of the green buildings industry—including the EPA ENERGY STAR Portfolio Manager system, state and local energy benchmarking disclosure laws, the LEED and ENERGY STAR certification processes, and key corporate sustainability/ESG reporting frameworks (e.g., GRESB, CDP, S&P CSA).
What Will Get You Noticed
Advanced strategic thinking skills and a high level of complex, conceptual problem-solving ability. Proven history of developing compelling presentations, memos, and other working documents in MS Word and PowerPoint.
Excellent data management and analytics skills, with deep technical expertise in MS Excel.
Polished professional demeanor with excellent written and verbal English communication skills. Ability to interact effectively via email, phone, or in-person meetings with customers, peers, vendors, and management.
Ability to work under pressure and manage competing priorities while staying focused and meeting deadlines without sacrificing accuracy. Attentive to detail, with excellent follow-up skills. Ability to adapt to changing environment and perform in a fast-paced entrepreneurial environment.
About Us
Hudson Pacific is a real estate investment trust with a portfolio of office and studio properties totaling over 20 million square feet. Hudson Pacific is the day-to-day operator of the Ferry Building, which it co-owns in a joint venture with Allianz. Focused on premier global epicenters of innovation, media and technology, Hudson Pacific's anchor tenants include Fortune 500 and leading growth companies such as Google, Netflix, Riot Games, Square, Uber and more. Hudson Pacific is publicly traded on the NYSE under the symbol HPP and listed as a component of the S&P MidCap 400 Index