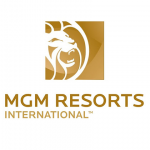 Website MGM Resorts
Location: Remote
Overview
Become one of the stars behind The SHOW and become part of the world's most powerful entertainment brands. Our Company has one exciting mission: To entertain the human race.
The Manager, Sustainability Data & Reporting supports the Social Impact & Sustainability Division in all areas of Corporate, Investor and client-focused sustainability reporting.  This includes initial baseline and ongoing tracking and management of a large and growing set of Environmental, Social, and Governance performance metrics for all MGM Resorts facilities and operations, globally.  It also includes gathering and aggregating supply chain social and environmental data for external disclosures and supporting growing demand from Convention clients for Event Sustainability reports.
All duties are to be performed in accordance with departmental and MGM Resorts policies, practices, and procedures.
Responsibilities
Manage the Company's Resource Advisor Tool and multi-year environmental data sheets that aggregate all relevant environmental performance data for Las Vegas properties, corporate entities, and regional and international properties into a master record of MGM Resorts Environmental Metrics.  These metrics will cover electricity, natural gas, and water within Resource Advisor, and environmental certifications, environmentally preferable products, materials & waste.
Gather and organize all detailed data for Scope 1, Scope 2, and relevant Scope 3 greenhouse gas inventories. Manage process to convert input data into Scope 3 emissions, notably emission embedded in purchased goods and services.
Partner with procurement to engage suppliers on environmentally preferable purchasing efforts, and to help them calculate and reduce MGM's supply chain

emissions  

Aggregate all social performance data from multiple systems and sources for Las Vegas properties, corporate entities, and regional and international properties into a master record of MGM Resorts Social Sustainability Metrics.  These metrics will cover at minimum, labor, human rights, customer satisfaction, and responsible gaming.
Align data-points and units of measure to allow a single and accurate view of all metrics globally.
Document definitions, data owners, processes, data controls, and accuracy protocols for all metrics.
Work with property and other stakeholders to identify data gaps, accuracy issues, and start process to fill gaps.
Track performance against stated public goals.
Use advanced data visualization techniques to help identify environmental hotspots where focus on environmental improvement will accelerate achievement of MGM's environmental goals.
Based on understanding of these environmental hotspots, provide research and evaluation of new products, services, technologies, and processes to ensure maximum improvement in environmental performance with minimal incremental investment.
Complete and maintain an inventory of property statistics that are critical to tracking goals, especially intensity goals. These include but are not limited to: number of guest rooms, property area, air-conditioned area, parking area, meeting room square feet area, etc.
Serve as primary contact for gathering data for convention clients who request event sustainability reports.
Work with properties and functions to develop accurate client-attributed: energy, renewable energy, transportation, carbon emissions, water, waste, environmentally preferable purchasing data, and other metrics as requested and viable.
Conduct additional financial analyses as requested by Social Impact & Sustainability leadership.
Oversee development of comprehensive project schedules to ensure operational improvement projects are completed on time and on budget.
Serve as project manager on a range of assigned projects, providing progress updates, issue resolution and stakeholder engagement, site visits, field reports, document reviews, punch lists, and other project records from consultants and contractors.
Manage project closeouts and recaps for stakeholders.
Prepare data processes and accuracy protocols to ensure MGM readiness for independent third-party review of sustainability data and progress towards goals.
Serve as a key contact for external reviewers of data (e.g. PwC, Deloitte or similar).
Other job-related duties as requested.
This position is primarily a work from home position.  Due to the responsibilities of the position, there will be circumstances when being at one of our properties or offices is required.
Minimum Requirements
Bachelor's degree in environmental science, environmental policy, sustainability, business, finance, analytics, supply chain, engineering, computer science, or equivalent experience.
3+ years in a related position with previous relevant experience.
Previous experience in sustainability data management.
Previous experience in sustainable supply chain data management.
Previous experience working on social and environmental data for at least two Corporate Sustainability reports.
Previous experience with sustainability reporting standards such as CDP.
Previous work experience on advanced business analytics, including advanced Microsoft Excel skills including pivot tables, VLOOKUP's, linked spreadsheets, advanced formulas, etc.
Experience with COGNOS/other querying and reporting tools.
Proven project management capabilities.
Preferred Qualifications
Master's Degree.
5 years related experience.
Ability to use advanced data visualization tools such as Tableau or similar.