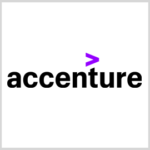 Website Accenture
Location: Denver, CO
Overview
At Accenture, our purpose is to deliver on the promise of technology and human ingenuity. And there are few things with greater promise than sustainability—it unlocks new opportunities for our clients, our partners, and our people, and for the places where we do business. We believe Sustainability is the new digital and just as the digital revolution transformed how we live and work, so too will sustainability, driving new value and growth and permeating everything that we do.
We fundamentally believe that every business must be a sustainable business. It matters to all of us. We are weaving it into the very core of our company as expressed in the Accenture Sustainability Value Promise, which is to embed sustainability into everything we do, with everyone we work with, creating both business value and sustainable impact, enabled by technology and human ingenuity. Together with our partners, we're helping to solve the biggest problems our clients and the world face to achieve the United Nations Sustainable Development Goals (SDGs) and tackle climate change.
If you are looking for a challenging career at a company that is committed to being a leader in sustainability—and to leading by example—while being part of a vibrant team that is helping other companies become more sustainable, Accenture has a number of opportunities to join our growing Sustainability network.
This role is part of Accenture's Sustainable Value Chain practice which helps our clients to embed sustainability into every stage of the value chain to deliver trusted, net-zero and circular value chains. We use data-driven tools, frameworks and insights to enable organizations to deliver lasting value and impact. We harness the power of technology to amplify human ingenuity in seeking solutions that deliver across the entire enterprise and ESG Agenda. Our rapidly growing practice is looking for motivated individuals passionate about understanding how sustainability impacts organizations, their leadership teams, their operations, and overall performance to enable a more resilient future.
We are looking for individuals who can provide subject matter expertise and deliver projects across the following key Sustainable Value Chain service areas: Supplier Traceability & Transparency, End-to-End Value Chain Decarbonization, Sustainability Transformation, and Circular.
Responsibilities
Lead engagements to help clients design, develop and implement their purpose driven supply chain strategies that align to company ESG goals and stakeholder priorities.
Shape sustainable value chain solutions through assessments, strategy and performance management, operating model design, evaluation of enabling technologies, and product strategy.
Provide local, ethical and inclusive sourcing support, energy sourcing strategy and supplier-risk assessments based on ESG criteria.
Support knowledge building efforts such as developing offerings, assets, capabilities, and relevant thought leadership, insights and engage with the wider Sustainability community across Accenture globally
Lead high performing multidisciplinary teams, leading by example, actively mentoring others and contributing to performance management and recruitment activities
Qualifications
Minimum of 4 years (Manager) / 7 years (Senior Manager) of experience with embedding sustainability into product design, supply chains, manufacturing, and/or procurement practices – with a focus on topics such as circular economy, carbon emissions, energy sourcing and management, diversity and human rights
Proven experience with qualitative analysis, research, and business case development
Executive presence and relationship building at all levels, including with board members and c-suite executives
Leadership of diverse teams in complex and ambiguous strategy engagements
Comfort leading presentations and facilitating workshops with large audiences