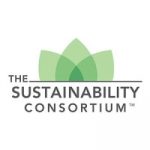 Website The Sustainability Consortium
Location: U.S. Remote
Overview
The Sustainability Consortium (TSC) is a global non-profit organization transforming the consumer goods industry to deliver more sustainable consumer products. We work to enable a world where people can lead fulfilled lives in a way that decouples their impacts on people and the planet. TSC's Science and Impact Team conducts research and develops content integral to TSC's offerings such as The Sustainability Insight System (THESIS). We help companies identify, prioritize, and address sustainability impacts in their supply chains.
This position joins a global, dedicated team working to bring the best sustainability science to the consumer goods industry to create more sustainable products. TSC is a fast-moving, family-friendly, entrepreneurial organization where flexibility is valued, and all voices are heard.
The Science and Impact Manager for Durable Goods and Personal Care Products will be responsible for The Sustainability Consortium's (TSC) research and program activities. The primary responsibilities support THESIS, TSC's independent, science-based, sustainability performance solution, to ensure global impact. The position works directly with the Director of Science and Impact and other Science and Impact Team colleagues. This position is the main point of contact for leading science and impact research in non-agricultural related sectors and is responsible for carrying forward TSC's mission to make all products are sustainable.
Responsibilities
Research and Development
maintain expert knowledge and understanding of current events and developments in sustainable supply chains
develop sustainability Key Performance Indicators (metrics) and accompanying guidance, improvement opportunities, and action recommendations.
review supplier performance data and qualitative feedback to identify and implement necessary enhancements
develop user interpretation guides for quantitative metrics
develop content for supplier improvement plans
stay current with science of sustainability issues, standards, certifications, and initiatives to identify and implement necessary content enhancements
research new product categories or products, as needed, to develop new assessments
develop materials to help suppliers, including presentations, videos and webinars
interpret data analytics and develop reports
identify project opportunities
lead project deliverables
Stakeholder Engagement
act as supply chain expert with stakeholders
support custom retailer requests
develop and lead content creation for TSC's meetings and webinars
represent TSC at industry conferences, which may require developing and leading conference sessions
Minimum Qualifications
Bachelor's degree in sustainability, environmental science, chemistry, engineering, physiology, biology, biochemistry, toxicology, or another related field.
Five (5) years of related professional experience.
Project management experience
Experience engaging multiple stakeholders
Familiarity with research and translating technical materials to general audiences.
Effective, positive team leader and team member with the ability to work remotely with colleagues located in multiple offices
High attention to detail; Solutions-oriented and results-driven; ability to multitask in a demanding, fast-paced environment; excellent project management skills
Proven excel skills in capturing and recording important data, using shortcuts and formula function, building charts and graphs, sorting, and filtering data, utilizing pivot tables, etc.
Knowledge of current and emerging sustainability issues.
Experience working with and reviewing technical materials and interacting with technical staff
Ability to organize and analyze large amounts of information using Excel with a basic understanding and knowledge of data science and interpretation
Desired Qualifications
Masters or Doctoral degree in sustainability, environmental science, chemistry, engineering, physiology, biology, biochemistry, toxicology, or another related field.
Technical or research experience in manufacturing of durable goods or and personal care products
Corporate experience in a related field
Experience in collaborating with supply chain or procurement function
Experience creating sustainability metrics
Experience with global and regional stakeholder engagement
Experience independently planning and managing projects
Success in writing research proposals and obtaining research funding
Experience creating business-facing, science-based, sustainability resources