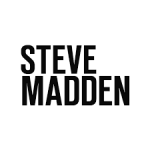 Website Steve Madden
Location: Long Island City, NY
Overview
The Manager, Social Responsibility and Sustainability will be a key contributor in monitoring, measuring and remediating our supply chain workplace conditions and environmental practices driving compliance to Steve Madden's Vendor Code of Conduct.
Responsibilities
Manage the operations of social and environmental responsibility of our global supply chain, collecting supplier/ factory information to evaluate risk and performance.
Review existing audit results highlighting audit report issues to agents/suppliers and factories to identify potential risk to the brand.
Drive sustainable action plans for continuous improvement of root cause issues for social and environmental non-compliance by leveraging supplier services to manage factory training and capacity building.
Manage new vendor onboarding process. Educate vendors of CSR program requirements and expectations of performance.
Identify risk areas based on country, product category, volumes and Steve Madden expectations. Monitor and report assessment findings and remediation progress.
Compile and reconcile data from multiple sources into formats for comprehensive factory reporting of KPI's and metric goals.
Maintain supplier and production factory data base.
Review environmentally preferred material (EPM) certifications to validate requested marketing claims.
Support brands in driving the use of EPM's in our products.
Lead annual Conflict Mineral reporting and collection of CMRT files for customers and Steve Madden SEC reporting.
Keep abreast of trade and regulatory issues.
Develop content for training sessions of Steve Madden policies and requirements.
Handle daily supplier/factory inquiries regarding the CSR program.
Critical Skills
Commercial acumen of a global supply chain.
Strong attention to detail, and follow up.
Strong planning, project management and coordination skills and ability to manage multiple projects.
Passion for social responsibility and sustainability with a broad appreciation and understanding of corporate social responsibility, environmental issues and business management.
Strategic and analytical skills with capability to develop process improvements.
High degree of proficiency in Excel and strong analytical and problem solving skills.
Respectfully handle sensitive and confidential information.
Education and Experience
3 or more years' experience of social responsibility and sustainability programs of a global supply chain.
Prior experience with the coordination and management of strategic CSR and sustainability related programs.
3+ years of work experience in a corporate setting with a focus on Social Compliance, Sourcing, Supply Chain, International Business, Auditing, and/or Compliance.
3+ years of experience with Microsoft Office Suite (Excel, Word, PowerPoint) Preferred Qualifications
Experience working with a large supplier base.
Bachelor's Degree