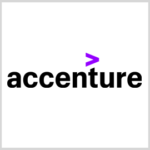 Website Accenture
Location: Multiple U.S. locations
Overview
Accenture's Net Zero Carbon Transitions helps our clients navigate the transition to net zero through innovation-led, business model transformation. We use data-driven tools, frameworks and insights to enable organizations to deliver lasting value and impact. We harness the power of technology to amplify human ingenuity in seeking solutions that deliver across the entire enterprise and ESG Agenda.  Our rapidly growing practice is looking for motivated individuals passionate about understanding how sustainability impacts organizations, their leadership teams, their operations and overall performance to enable a more resilient future.
If you're looking for a challenging career working in a vibrant diverse environment with access to training and a global network of experts, this could be the role for you.
Net zero specializations:
We believe that clients need a depth of experience and expertise in the core net zero transition levers, technologies, and business models.  Therefore, we are seeking people in the following focus areas:
Net zero sites: buildings, campuses, manufacturing
Net zero fuels: green hydrogen, sustainable aviation fuels
Net zero mobility: EVs and Net Zero fleets
Net zero energy: Green Tariffs, PPAs
Carbon removals: Nature based solutions, carbon capture utilization and storage
Sustainable and regenerative agriculture
Sustainable materials and circular business models
Sustainable finance
Responsibilities
The work:
Use your deep industry knowledge to support clients analyze their carbon footprint across scopes 1, 2, 3.
Guide clients in setting or refreshing their ambition to disconnect their business success from carbon emissions
Produce detailed transition roadmaps to orchestrate the decarbonization levers sequenced over time
Lead engagements to help clients deploy net zero energy technologies and nature based to deliver year over year performance improvement in alignment with Science Based Targets.  This could include:

The design, develop and implement their energy efficiency and renewable energy programs for buildings and facilities
The reimagining of manufacturing in connection with our industry X approach that leverages digital twin technologies
The removal of natural gas from operations and hard to decarbonize processes
The preparation, planning and the transformation of people and goods movement fleets
The proper consideration of nature-based solutions and CCUS technologies

Lead engagements to help clients orchestrate and deploy sustainable and regenerative agriculture techniques through the orchestration of new markets and business models
Lead engagements to help clients orchestrate the deployment of circular business models
Produce a robust business case that considers traditional investment returns along with financing models that support global orchestration of change
Build client relationships and develop your pipeline of work through opportunity, proposal, and commercial phase
Lead high performing multidisciplinary teams, leading by example, actively mentoring others and contributing to performance management and recruitment activities
What's in it for you?
Gain exposure to a range of new and emergent technologies as we are recognized as a global market leader in climate change and ESG services working with clients to reach their sustainability objectives
We take care to help you gain skills, knowledge and experience through formal and informal learning opportunities and have been consistently recognized on Fortune's 100 Best Companies To Work For list for 10 consecutive years.
Qualifications
Basic:
Minimum of 6 years creating detailed net zero transition roadmaps
Minimum of 6 years of experience helping clients deploy net zero energy technologies and solutions
Minimum of 6 years of experience with energy management systems landscapes
Minimum of 6 years of experience doing qualitative analysis, research, and business case development
Preferred:
You improvise and adapt to lead clients and teams through change and ambiguity
You've gained the trust of you clients and partnered with them to:  design business process, lead design thinking workshops, develop business cases, deliver agile projects, and develop new operating models
Comfortable leading presentations and facilitating workshops and large audiences
Experienced in relationship building at all levels, including with board members and c suite executives