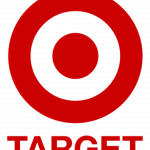 Website Target
Location: Remote or hybrid in Minneapolis, MN
Overview
Target is an iconic brand, a Fortune 50 company and one of America's leading retailers.
Target Merchandising is evolving at an incredible pace. We are constantly reimagining how this $70 billion retailer offers the innovative, guest-inspiring items that Target is known and loved for. Our goal is to deliver exceptional value, quality and style to elevate Target as the premier retailer in a competitive global marketplace. Through intelligent and progressive business strategies that make the most of Target's resources and partnerships worldwide, Merchandising works across product categories to create a localized shopping experience online and in our 1800 stores. Are you a creative problem solver who loves to see your work translate into real results? Can you collaborate effectively, execute a plan efficiently and positively influence how Target chooses and presents the right product in the right place at the right price? If so, you will have success on one of our dynamic teams.
A role in Sourcing means having a hand in developing products that have a positive impact on people and the planet. We integrate our sourcing capabilities with our propensity for quality and sustainability to positively impact the cost and quality of our products. We care about the lives of the people who make the products Target guests love, and we are mindful of the impact design, manufacturing, and end of life practices have on the environment and society.
As the Sustainability Impact Profit & Loss Manager, you will work to develop, integrate, and drive improvements for social and environmental impact across the enterprise.  You will apply your sustainability impact and financial modeling skills while driving the success and growth of Target, in line with our Target Forward ambitions. Collaborating across the global enterprise, you will play a critical role in integrating the impact P&L to Target's financial P&L to imbed responsible purchasing practices into teams. Leveraging your detail oriented and analytical skills, you will support pilots, integrations, and system build outs. This unique opportunity to work on a multi-year strategy, including activations, and the bold ambition to chart the next course for sustainability impact measurement will activate your curiosity, co-creation skills, and enable you to see your work through to launch!
The exciting part of retail? It's always changing! Core responsibilities of this job are described within this job description.  Job duties may change at any time due to business needs.
Qualifications
A minimum of 6+ years of direct sustainability experience, including sustainability measurement such as environmental and social LCAs, sustainable financial modeling and/or environmental/ecological/industrial economics
Strong process and project management skills while operating in a fluid environment
Deep experience leveraging data, analytics and reporting to provide guidance to support business decisions
Excellent communication, active listening, critical thinking with the ability to translate complex concepts into simple, clear communications and scenario building
Thrives in creating structure in ambiguous situations; innate curiosity and desire to learn with a strong inclination to drive for results in unclear spaces
Are comfortable working in new and complex fields with a humble curiosity
Respects, appreciates, and is curious about differences related to working with others; committed to fostering an inclusive team
Desired Requirements
Advanced degree in sustainability, social impact, or sustainable finance
Experience working with global teams/business partners