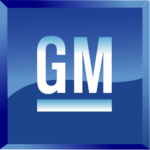 Website General Motors
Location: Remote
Overview
The Manager, Global EV Ecosystem will lead EV charging ecosystem strategies in collaboration with GM's global markets.  This newly created role will organize, align, and implement charging customer experiences across global programs, network development, engagement activities, charging products & services, including CPO strategies and partnerships and customer-facing features (e.g. mobile & in-vehicle apps). The manager will work with GM regional teams to engage internal and external stakeholders to deliver a world-class customer charging experience.  Leading candidates will have a high degree of comfort in tactical execution and the ability to process a broad array of inputs into a strategy and present this critical strategic information thoughtfully.
Responsibilities
Lead the coordination of regional EV charging and infrastructure strategies and solutions
Steer the creation of regional strategic analyses and execution of seamless and convenient EV charging experiences
Collaborate with engineering teams, program management teams, and other internal groups to design and execute charging customer experiences and related features
Manage priorities and timing associated with feature development
Coordinate cross-functional project teams to create business approaches
Develop and communicate regional requirements, establish common approaches, and translate standards into implementable business solutions
Understand and advocate for regional needs
Support regional engagement with external charging partners (existing and new), as well as enterprise solutions to deliver integrated solutions for customers
Build a strong network of external relationships throughout the EV ecosystem, including commercial providers, suppliers, consultants, analysts, utilities, and other stakeholders
Synthesize an engaging story based on insights and analyses including building compelling presentation decks and present quickly and clearly to key decision-makers
Support EV education & engagement implementation globally (e.g. EV Academy, EV Live)
Qualifications
6-10+ years of experience with automotive OEM in an electrification-based role, hydrogen station operator, electric vehicle (EV) charging, utility, or organization focused on customer experience preferred
Undergraduate degree required; MBA desired (good business acumen)
Demonstrated skills in successfully negotiating with internal and external partners
Ability to critically evaluate and create project plans
Experience in or working with global markets is an asset
Cross-cultural agility
Demonstrated experience putting the customer at the center of decision making
Ability to frame complex, ambiguous situations
Open-minded to new and changing approaches to ensure desired solution is achieved
Please only apply if you DO NOT need sponsorship to work in the United States now or in the future. We are unable to consider candidates who require sponsorship.
Salary: The median level of salary compensation for this role is 130,343.86.