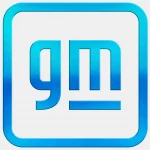 Website General Motors
Location: Warren Michigan
Overview
Our vision is a world with Zero Crashes, Zero Emissions and Zero Congestion and we embrace the responsibility to lead the change that will make our world better, safer and more equitable for all. We aspire to be the most inclusive company in the world. We believe we all must make a choice every day – individually and collectively – to drive meaningful change through our words, our deeds and our culture. Our Work Appropriately philosophy supports our foundation of inclusion and provides employees the flexibility to work where they can have the greatest impact on achieving our goals, dependent on role needs. Every day, we want every employee, no matter their background, ethnicity, preferences, or location, to feel they belong to one General Motors team.
Responsibilities
Support driving the end-to-end development of the governance strategy for GM's ESG Report and other Sustainability disclosures.  Including reports drafting, controls and process management aligned with SEC reporting practices.
Provide technical and strategic leadership in the areas of:

ESG reporting according to major reporting frameworks and standards: GRI, SASB, TCFD, UNSDG.
Other ESG disclosures including but not limited to DJSI and CDP
GHG accounting, standards, tools and best practices including GHG protocol and carbon pricing.
ESG benchmarking and management of relationships with ranking and raters including: MSCI, ISS and Sustainalytics
ESG data gathering, consolidation, assurance/audit.
Reporting process and controls management
Materiality Assessment and Climate Risk Scenario Analysis

Maintain strong cross-functional collaboration with other organizations including but not limited to Controllership, Legal Staff, Corporate Secretary, and Public Policy.
Provide formal supervision to individual employees within the sustainability functional area in addition to mentor and coach team members across the organization to further develop competencies within GM.
Benchmark best practices and stay abreast of risks and opportunities for GM associated with ESG trends and developments in the market.
Identify and position GM and the Sustainability practice for third party recognitions and awards by managing benchmark and overall mapping and scoping a strategy in this area.
Qualifications
Bachelor's degree in a related field with a Master's in Sustainability, Environmental Science or MBA, preferred.
5 years+ minimum working experience in ESG reporting including other non-financial disclosures (SASB, TCFD, UNSDG, CDP, DJSI) in a corporate setting or consulting firm.   Hands on experience on financial disclosures (SEC) is a plus.
5 years+ of people leader experience with direct reports supervision responsibility.
Proven working experience in GHG accounting and ESG data management practice areas
10 years+ of experience working with global cross-functional teams and ability to influence without authority.
Strong written and oral communication skills. Experience in internal/external communication roles is a plus.
Hands on experience managing environmental or sustainability software solutions is a plus.
*this is a hybrid role and work will be done primarily remotely with occasional in person meetings