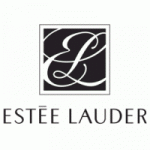 Website Estée Lauder
Location: New York, NY
Overview
The Manager, ESG Data Analytics will lead the administration, configuration, management, and implementation of the enterprise-wide ESG Data Platform. This includes the configuration, collection, and analysis of social impact and sustainability data from across brands, regions, and functions to support strategic planning, goals tracking and internal/external reporting.
Responsibilities
Serve as lead systems administrator of ELC's ESG Data Platform (75%)
Systems management: Perform administrative oversight of the ESG Data Platform, train new users, identify and implement ongoing enhancements to the platform. Collaborate closely with data owners in the brands, regions and functions to establish robust data collection functionality and data verification/assurance capabilities.
Analytics: Perform analyses and create dashboards and reports for senior management, brands, regions and functions (performance vs. goals, progress tracking, scenario planning, etc.).
Disclosure Preparedness: Understand priority focus areas for ELC across sustainability and social impact topics. Leverage understanding of external ESG reporting frameworks and ESG Raters and Ranker requirements to anticipate needed changes and evolve environmental and social KPIs in the platform and reporting accordingly.
Strategy: Develop a strategic view for how the ESG Data Platform can be leveraged and evolved over time to deliver more value across the organization. Work with relevant in-scope areas on project planning, budgets/forecasts, and agree on timeline and specific outcomes.
Support internal and external ESG reporting and disclosure (25%)
Consolidate data for internal reporting on progress towards Social Impact and Sustainability Goals
Respond to requests for ESG data or analysis from across the enterprise
Prepare data, metrics, and qualitative information for use in responding to external ESG Ratings and Rankings organizations; assist in filling out questionnaires
Contribute to the annual data collection and verification process for ELC's Social Impact and Sustainability Report
Qualifications
5+ years ESG data management and analytics experience working with business, or a sustainability/corporate responsibility department, or similar role in the private sector; ideally in a multi-branded retail company or other industry with high-profile consumer brands
At least 3+ years serving as an administrator for ESG data platforms and/or software systems (Sphera Cloud Corporate Sustainability preferred), including assigning user roles, building data collection forms and dashboards, generating reports, and conducting analyses
Very strong technical skills in Excel (advanced formulas, pivot tables, macros, etc.). Experience with Tableau, Power BI, and data visualization is a plus
Strong knowledge of ESG frameworks (GRI, SASB, TCFD, CDP etc.) preferred
Highly analytical, can synthesize information and offer recommendations/solutions
Able to lead by influencing cross-functional teams, high level of comfort within a matrixed environment
Creative & resourceful, can operate with limited resources and find innovative solutions to deliver on business needs
Works quickly and efficiently with a consultant mindset, anticipates and meets deadlines
Intellectual flexibility and inquisitiveness, can manage several projects at a time
Excellent written and verbal communication skills.
Collaborative and team player mindset; good listener and builder of strong relationships
Proficient in Microsoft office applications – Teams, Microsoft 365, SharePoint, etc.
Remains calm under pressure