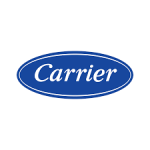 Website Carrier
Location: Palm Beach Gardens, FL
Overview
Carrier is seeking a proven Corporate Social Responsibility and Sustainability professional to create and expand on Carrier's Environmental, Social, and Governance (ESG) efforts. This position will support the development and implementation of the global CSR and sustainability strategic plan.
The Associate Director of ESG will be responsible for Carrier's ESG/Sustainability reporting practices as well as managing the company's disclosures with ESG raters and rankers. The ideal candidate understands the current ESG reporting and rating landscape and has worked with publicly traded companies on their ESG/CSR reports. S/he is comfortable in a high-performing, fast-paced environment. S/he will also be adept at multitasking and maintain a strong commitment to quality.
The Associate Director of ESG will be based at Carrier's world headquarters in Palm Beach Gardens, Florida, reporting to the Senior Director of ESG.
Responsibilities
Develop the company's ESG/Sustainability report annually and align it with GRI and SASB reporting frameworks.
Prepare the company's CDP questionnaire responses for both climate change and water security, working with cross-functional teams and subject matter experts.
Collaborate with the ESG Working Group and the Communications and Marketing teams on the development of strategic ESG and Social Impact communications plans tailored to key stakeholders (e.g., employees, investors, customers, etc.)
Manage standard process for monitoring company performance across relevant ESG indexes and rankings and regularly identify opportunities for improvement.
Support the company's ESG strategy with key performance indicators and goals for the company.
Conduct annual gap analysis comparing Carrier's annual report to SASB, GRI, and other standards.
Qualifications
University Degree in Sustainability, Economics or Engineering is preferred, and minimum of 5 years prior relevant experience or an Advanced Degree in a related field and minimum 3 years experience
To be considered, candidates should possess the following professional characteristics and be able to demonstrate them through the candidate assessment and selection process:
Experience/training with ESG global reporting standards (GRI, SASB, CDP, etc.)
Exceptionally strong written and verbal communications skills that reflect an ability to clarify and simplify complex issues and subject matters.
Experience/training in climate change risk scenario analysis
Highly efficient project management abilities and the ability to balance multiple projects.
Ability to work independently as well as collaboratively.
Strong attention to detail, high-quality work, and the ability to make recommendations are essential.
Strong interpersonal communication skills and a successful track record.
Demonstrated experience interacting with senior executives.
Experience developing communications for global and multinational audiences.
Proficiency in all applicable software packages (Microsoft Office, Adobe Creative Suite)