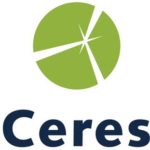 Website Ceres
Location: Boston, MA
Overview
The Manager, Electric Power, will organize and coordinate work with investors, companies and other key stakeholders focused on encouraging power companies to make ambitious climate commitments and advocate for climate and clean energy policies. This position will collaborate closely with various teams across the organization working on corporate climate commitments and policy. The Manager, Electric Power will manage key projects and campaigns related to the electric power industry. This is a full-time salaried position, based out of Ceres' Boston office, and reporting to the Senior Director, Electric Power.
Organization Overview
Ceres is a sustainability nonprofit organization leading the most influential investors and companies to build leadership and drive solutions throughout the economy. Through our powerful networks and advocacy, we tackle the world's biggest sustainability challenges, including climate change, water scarcity and pollution, and human rights abuses.
Responsibilities
Partner in design and implementation of cross-organizational strategy to generate private sector clean energy & climate commitments from North American power companies working in close coordination with the Senior Director for Electric Power, the Director for Corporate Clean Energy Leadership, The Senior Director for Transportation, the Director for Energy Efficiency, and in collaboration with the Policy Network, Company Network, and Investor Network teams.
Develop Ceres' cross-organizational emissions-reduction strategy on engaging companies in related sectors, potentially including transportation and oil & gas.
Coordinate with Ceres' Investor Network to support investors with research, materials drafting, and strategic guidance on engaging with companies in the electric power sector to boost adoption of clean energy and reduce GHG emissions.
Support Ceres' Policy Network on state and federal clean energy policy initiatives including through research, writing, advocacy, and constituent outreach and organizing.
Collaborate with Ceres' Company Network to support engagement plans with electric power companies that are members of the Ceres Company Network.
Present Ceres' strategic and advocacy voice in engagements with external partners and at strategic convenings and events regarding the electric power sector.
Coordinate, oversee and/or conduct research on power sector decarbonization, with a particular focus on the business case, opportunities, and public policy context for investors and companies.
Research, write, and edit climate related communications including contributions to website, newsletter, reports and other publications.
Coordinate with Ceres' Development Team to develop fundraising proposals to support Ceres' climate and clean energy work.
Where appropriate, supervise interns or other staff.
Travel as necessary for conferences, speaking opportunities, and company and investor engagements.
Qualifications
Minimum of five years of work experience in related fields
Knowledge of, and experience related to climate change, clean energy, and corporate sustainability issues;
Knowledge of, and experience related to the electric power sector;
Understanding of business and financial sector capabilities, methods, and practices for achieving positive sustainability outcomes;
Familiarity with corporate environmental, social and governance (ESG) policies and platforms;
Familiarity with accepted sustainability frameworks and platforms such as GRI, SASB, SBTi, TCFD or others;
Sound judgment, sensitivity to diverse constituencies, excellent interpersonal skills, superior leadership ability, strong initiative and motivation;
Successful record of organizing and executing multiple projects and the ability to thrive in a fast-paced environment;
Excellent research and writing skills;
Experience supervising staff members or external consultants;
Strong meeting facilitation and verbal communication skills;
Experience working with the media, a plus;
Knowledge regarding clean energy investment and finance, a plus;
Ability to work both independently and as part of a team;
Proficient with word processing, spreadsheet, Google Docs, presentation, database, and e-mail computer applications.
Interest in being part of a diverse workforce and willingness to support Ceres' Commitment to Inclusion and Equity