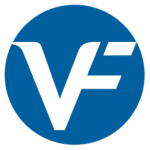 Website VF Corporation
Location: Denver, CO
Salary: $86,400.00 USD – $129,600.00 USD annually
Overview
This role supports VF Corporation's global sustainability and responsibility strategy, goals and actions across VF's owned and operated locations globally. In close collaboration with the Director of Corporate Sustainability, as well as other VF leaders throughout the enterprise, this role maintains full proficiency on VF's operational environmental impacts, including scope 1, 2, and scope 3 (category 3, 4, 6 and 9) GHG emissions, global logistics emissions, green/healthy building certifications, and waste generated, covering all owned and operated locations, including retail stores, offices, and distribution centers.  This role will participate in setting additional annual and long-term environmental impact reduction targets across our direct operations while being accountable for driving execution of activities to achieve these targets.
Join the VF Family
We are one of the world's largest apparel, footwear and accessories companies connecting people to the lifestyles, activities and experiences they cherish through our family of iconic outdoor, active and workwear brands. At the heart of our journey lies our company-wide purpose: We power movements of sustainable and active lifestyles for the betterment of people and our planet. This is our purpose. It's the reason we come to work every day. It's a commitment shared by all of our global associates across brands. Our purpose unites us and leads us to pursue our goals, together. This is our calling.
We believe that when you discover the difference between a career and a calling, you get so much more out of life. When those lines begin to blur, you start to limit yourself much less and start aiming for more. That's what we want for everyone who joins us at VF.  And frankly, that's what it takes to thrive here.
Here you can do the best work of your life. We are purpose led and performance driven, people-focused and supportive. Most importantly, we believe that everyone should be empowered to be their authentic self and we power an internal movement of inclusion and belonging. Our teams are built on a global mindset, sparked by sharp minds of diverse individuals and reflects the global consumers we serve.
Bring your energy and fresh perspective, contribute to our movement and build your future with us.
What You Will Do
Owned and Operated Environmental Impact Management
Manage the process for aggregating all VF's direct energy use and waste generation data.
Support the systematic process for receiving, verifying, and aggregating all environmental data from over 1,700 sites worldwide.
GHG Emissions
Lead and maintain relationships with VF's third-party consultants who support GHG accounting spanning facilities, logistics, and other direct environmental impacts.
Manage the data collection and assist in the calculation of VF's Scope 1, 2, and scope 3 (category 3, 4, 6 and 9) emissions from inputs of many thousands of VF data points.
Energy Reduction and Renewable Energy Sourcing
Support VF's 100% renewable energy target achievement (RE 100), including engagement with consultants who support VF's RE100 roadmap development, assessment of opportunities to source renewable energy, engagement with regulators to create supply, and preparing and presenting the business case to VF leaders on strategies to achieve our goal.
Sustainable Resource Management
Responsible for collaborating with and providing guidance to various internal groups, leaders, and facility managers to ensure all waste generated at each location is segregated and sent to viable recyclers.
Manage VF's third-party consultant that supports VF's goal for all owned/operated distribution centers to be verified zero-waste facilities.
Develop and implement program to eliminate single-use plastics at VF's owned/operated facilities by 2023.
Green and Healthy Buildings
Support the development and implementation of green and healthy building standards across VF's owned/operated facilities, as well as the pursuit of green and healthy building certifications globally.
In conjunction with global real estate teams, update guidelines to inform green building guidelines at new and renovated facilities.
Collaborate with global real estate, sustainability, facilities and retail design teams to support guideline education and implementation.
Reporting
Lead annual quantitative reporting for VF's direct operations carbon emissions to CDP, along with additional reporting as needed, including progress tracked toward public goals in VF's annual sustainability report and quarterly data updates for the Executive Leadership Team.
External Consultant Management
Manage external consultants to calculate and verify VF's scope 1, 2, and scope 3 (category 3, 4, 6 and 9) GHG emissions, to support waste reduction goals, and other projects as needed.
Inclusion & Diversity
As a purpose-led, performance driven company, we strive to foster a culture of belonging based on respect, connection, openness and authenticity. We are committed to building and maintaining a workplace that celebrates the diversity of our associates, allowing them to bring their authentic selves to work every day.
Skills for Success
Years of Related Professional Experience: 3-5 years
Educational Position Requirements: A formal education and subsequent undergraduate/graduate degrees are nice to have, but we are most interested in your total experience and professional achievements.
What We Expect You Already Know
Systems thinker with an ability to understand underlying connections and correlations.
Comprehensive understanding of environmental metrics, reporting standards, and sustainability writing and reporting experience.
Exceptional ability to review, analyze, gain insights and present conclusions from complex qualitative and quantitative datasets through data visualization and storytelling techniques.
Advanced Excel experience with the ability to manipulate data using formulas, pivot tables, macros, and modeling.
Knowledge and experience with energy data analytics, waste reporting, greenhouse gas accounting, and/or building science. Experience with CDP, SBTi, GRI, RE100, LEED, Fitwel and WELL is a plus.
Excellent oral and written communication skills with demonstrated experience delivering content for senior leadership and external leaders.
Familiarity with the apparel industry sustainability efforts and strategies as well as environmental activist campaigns and media coverage.
Ability to deliver results in a highly matrixed and changing environment.
Relentless focus on delivering measurable, objective, verifiable results.
Individual Strengths
Strong interpersonal skills and personable, professional attitude.
Detail and results oriented.
Passionate about making a positive, meaningful impact.
Insatiable curiosity about sustainability and achieving VFs goals.
Self-directed go-getter and independent thinker.
Balancing work mode with fun-loving outlook.
Special Physical and/or Mental Requirements
Travel by air and overnight, as required 30% amount of time; domestic and international when needed
What's in it For You
We're in the business of unleashing human potential, driven by the ideas, energy and commitment of our people. That's why we offer comprehensive benefits that encourage both mental, physical and financial well-being for all VF associates. When it comes to benefits, we're the total package. Go to MyVFBenefits.com and click on "Looking to Join VF" to learn more.