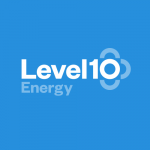 Website LevelTen Energy
Location: Seattle, WA
Overview
LevelTen Energy's mission is to accelerate the energy transition by facilitating frictionless transactions. As the leading provider of renewable transaction infrastructure, we deliver the cloud-based software, centralized supply, automated analytics, and transaction expertise required to power the renewable energy economy. The LevelTen Platform is the world's largest online hub for renewable energy buyers, sellers, advisors, asset owners and financiers, and delivers the online tools and expertise they need to buy, sell and finance assets quickly.
We are seeking a Communications and Events Manager who will be responsible for planning and executing all public relations, speaking opportunities and events at LevelTen. This person will play a major role in crafting LevelTen's corporate narrative and ensuring it comes through in media coverage and public engagements.
Responsibilities
Communications:

Determine overall communications strategy and quarterly plans
Manage North American and European public relations agencies to ensure PR coverage goals are met
Create briefing books and talking points for spokespeople prior to media interviews and speaking engagements
Draft press releases, secure approvals, and work with agencies to define media strategy for all announcements from LevelTen and our partners/clients
Own and manage the company's social media channels

Events and speaking opportunities:

Research potential events/conferences and create recommendation for level of engagement at each, including sponsorship, attendance and speaking engagements
Create goals and track results for all events
Coordinate event sponsorships and trade organization memberships
Plan in-person events hosted by LevelTen, including all logistical details and speaker preparation
Manage virtual and in-person speaking opportunities and submit applications to speak at relevant events

Awards:

Research awards and track application deadlines
Submit applications for recommended awards
Execute promotions of awards received, including blog/social posts

Branded materials:

Work with product marketing managers to define who will receive branded materials (company swag) and when
Order and ship branded materials as needed for customer/partner engagements and events
Qualifications
5+ years of public relations experience; agency experience highly preferred
Stellar writing ability and experience drafting executive talking points
Experience planning corporate events
Excellent project management capabilities, including the ability to meet tight deadlines and balance competing priorities
Experience driving projects that involve multiple stakeholders across different teams
Bias for action
Spanish proficiency is a plus
About LevelTen
LevelTen Energy is the leading provider of transaction infrastructure for the renewable energy economy. Our platform delivers buyers, sellers, advisors, and financiers the automation software, data management, and standardized contracts needed to facilitate faster, safer renewable energy transactions. LevelTen's marketplace of renewable energy power purchase agreements is the world's largest, with more than 4,000 offers spanning 21 countries in North America and Europe. LevelTen's CFO-Ready Analytics automatically calculate more than a billion data points every day, providing our partners with leading-edge, real-time risk and value insights at modern market scale. Together, LevelTen and our partners share #OneGoal to accelerate the clean energy transition. Visit us at LevelTenEnergy.com to learn more.