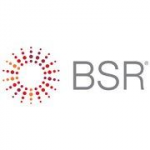 Website BSR
Location: New York, NY; San Francisco, CA; Tokyo, Japan; Singapore; or Remote in these Countries
Overview
The Manager, Climate Change will drive forward BSR's climate change work, which includes thought leadership and insight, collaborative initiatives, and advisory services work with companies. BSR works with its member companies to reduce greenhouse gas emissions and to build resilience to climate impacts, in order to achieve the goals of the Paris Agreement on climate change.
The successful candidate will work closely with BSR's global climate team to build, align and execute our portfolio of work. The candidate will collaborate with BSR directors to develop business and impact opportunities with BSR members, other leading companies addressing climate change, and grant funders.
The successful candidate may often stand at the leading edge of the work companies are carrying out for businesses. Therefore expertise in scope 3 (value chain) emission reductions, best practice TCFD implementation, and/or climate risk management and scenario analysis are strong assets.
This position is full-time, based in either New York, San Francisco, Tokyo, Japan, or Singapore. Remote is also possible in the US, Japan, and Singapore.
Project Management and Implementation: The Manager will play a key role in BSR's delivery of consulting and grant funded climate projects. This includes project scope, timeline, deliverable quality and budget; managing project teams; providing subject matter expertise; conducting primary research, including leading stakeholder interviews; utilizing tools; and presenting at and facilitating client meetings.
The successful candidate will also design climate projects for individual companies, manage complex grant-funded projects and climate collaborations, and seek synergies between these types of work to maximize impact.
Member and Client Management: The manager will maintain day-to-day client relationships; oversee member relationships; and support member recruitment and business development in collaboration with BSR Directors.
Thought Leadership and External Representation: The Manager will keep up with the latest developments on corporate climate action, identify leading topics, and contribute to BSR's published thought leadership in the area. He or she will represent the climate practice to external audiences.
About BSR
BSR is a global nonprofit organization that works with its network of more than 300 member companies to build a just and sustainable world. From its offices in Asia, Europe, and North America, BSR develops sustainable business strategies and solutions through consulting, research, and cross-sector collaboration. Visit www.bsr.org for more information about BSR's more than 25 years of leadership in sustainability. 
We are proud to say that we have a team of some of the most talented and motivated people working on sustainability in our global offices in Copenhagen, Guangzhou, Hong Kong, New York, Paris, San Francisco, Shanghai, and Tokyo. 
BSR is also a founding partner of the We Mean Business coalition, a group of business-facing organizations that collectively works with thousands of businesses and investors to accelerate the transition to a net zero economy.  
Qualifications
Relevant professional experience from a top-tier consulting firm, NGO, or similar role in a company.
Proven track record of success in working with business in a client/customer-facing position. Well-developed interpersonal skills for high-level interaction with BSR members.
Exceptional project management skills and experience managing multiple, disparate projects simultaneously.
Outstanding verbal and written communication skills, and excellent presentation and facilitation skills.
Demonstrated expertise on how the private sector addresses climate change, as well as in the landscape of other climate stakeholders. Knowledge of corporate climate action (e.g. GHG Protocol, Target setting methodologies) is required.
Specialist expertise on TCFD implementation, climate risk management and scenario analysis, are a strong plus.
High degree of fluency in English, with fluency in a second language a plus.
Willingness to undertake up to 15% business travel post COVID.
Collaborative mindset and the intellectual agility to work with companies across various industries, and with colleagues who are expert on other sustainability issues.
High ethical standards and commitment to BSR core values of Leadership, Respect and Integrity.
Any offer of employment is conditioned upon the successful completion of a background investigation.