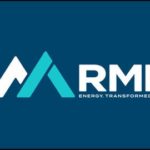 Website RMI
Location: The position will remain remote through the COVID-19 pandemic. Once the COVID-19 situation improves, it is expected that you will be based out of one of our offices in Oakland, CA, Washington, D.C., New York City, Boulder, or Basalt, Colorado. This will be discussed further throughout the interview process.
Salary: $112,000 – $121,000
Overview
Are you an experienced people leader with intense curiosity and drive? Are you willing to take risks by exploring and testing new ideas? Do you have the exceptional ability to structure and oversee analytic and strategic problem solving? Can you create impact through influence? If yes, then join our growing team!
RMI is seeking candidates for a Manager position within RMI's Buildings Program. Our Buildings program seeks to eliminate greenhouse gas emissions from the U.S. residential and commercial buildings by 2050 through a range of tactical client engagements, strategic thinking and demonstration projects focused on maximizing the adoption of efficiency, grid interactivity, low embodied carbon materials and electrification. As a manager, you will be a creative project leader who can mentor and manage team members to craft visionary-yet-practical solutions for our energy transition. Additionally, as a manager, you will be responsible for leading substantial efforts and are often the primary author responsible for structuring and delivering compelling written products leading to insights for our partners.
In this role, it would initially be expected that you would have the responsibility of leading projects in the Building's program work promoting the adoption of low embodied carbon building materials and policy and supporting projects advancing grid-interactive efficient buildings. This will require technical knowledge in this subject area, as well as engagement with advocates, policymakers, regulators, businesses, and other stakeholders. Specific responsibilities will evolve over time as needed to support the program's goals and will likely include managing junior staff in research and analysis projects and facilitating collaborative multi-stakeholder events.
Responsibilities
Managing projects to yield breakthrough insights and results
 With senior guidance, shape project strategies from inception to conclusion: determine change models, research methods, timelines, resource plans, communications plans, and stakeholder engagement.
Determine how results will be measured and be accountable for project results, rigorously challenging and QC-ing findings from RMI teams and partners.
Act as the lead relationship manager with project partners and stakeholders.
Mentor and motivate project team members and resolve any issues throughout project life cycle, including writing project-level reviews for junior staff
Oversee teams that number between 2 to 25 contributors (internal and external).
Regularly contribute to external interviews, videos, and publications to share project insights.
Work hand-in-hand with our development team to develop funding strategies.
Provides thought leadership
Develop strategies for scaling energy efficiency and/or renewables, domestically and internationally
Lead and contribute to research efforts and publications
Represent RMI as an industry expert at key conferences and other public speaking events
Required Qualifications
Master's level degree, equivalent, or higher, in sustainability, renewables procurement, environment, economics, engineering, geography, or energy-related discipline
At least 5+ years of direct relevant experience of professional experience in fields related to the built environment
Experience leading teams and managing complex project portfolios
Evidence of good written, verbal, and interpersonal skills
Experience designing and managing complex analytical models
A passion for working collaboratively to advance market-based solutions to climate change
Demonstrable management, organization, entrepreneurship, and production skills
Preferred Qualifications
A background in building energy systems, building science, architectural engineering, or a similar technical buildings field
Field experience evaluating, designing, constructing and/or commissioning building energy systems (HVAC, lighting, etc.).
Exposure to project finance, especially related to energy efficiency or renewable energy projects
Experience with utility and grid resource planning and regulatory
Experience developing decarbonization policies or programs at the city, state or federal level
Background working directly with state or municipal leaders to inform or influence policy development, especially relating to energy/carbon goals
Experience with energy and LCA modeling or coding platforms including SketchUp, EnergyPlus, Tally, One Click LCA, OpenStudio, Python, and Ruby
Experience with donor development or managing grant- and donor-driven projects
Experience with group facilitation and workshop design.
RA, AIA, EIT or licensed PE designation