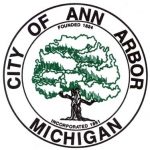 Website City of Ann Arbor
Location: Ann Arbor, MI
Salary: $52,000 to $60,000
Overview
To provide a variety of highly responsible, confidential and complex administrative duties for an Area Administrator/Executive with minimal supervision, making and held accountable for decisions within a defined sphere of activity.
Responsibilities
Conducts research on sustainability-related topics, as needed.
Assists with community engagement including helping with meeting logistics and organization.
Assists the Director with scheduling meetings and managing the Office calendar.
Supports staff liaisons to the Energy and Environmental Commission, including aiding in the generation of meeting agendas, meeting minutes, and other relevant tasks.
Motivates and tracks work deliverables by other OSI team members.
Supports the usage of the OSI Project Management Framework and associated documents.
Maintains Office budget accounts and expenses and participates in the presentation and administration of Office budget.
Supports information sharing and reporting, including quarterly Council reports, quarterly A2ZERO Collaborator network meetings, resident newsletters, monthly media blasts, and biweekly program updates.
Manages the City's bi-annual Green Fair and annual A2ZERO week and assists with the coordination of other community events.
Relays relevant information and instructions; screening calls, visitors, inquiries, and mail.
Brings passion for climate action and environmental protection to the job and regularly proposes new project ideas or initiatives to help achieve the City's A2ZERO goals.
Provides exceptional customer service.
Responsible for timekeeping and using financial systems to make logical decisions while exercising appropriate judgment.
Maintains flexibility with change and working in a fast-paced environment.
Performs moderately complex office management details without direct supervision.
Coordinates multiple duties with varying deadlines.
Completes other special projects, as assigned.
Related Work
Supports boards and commissions, including interacting with elected and appointed officials, constituency representatives and the public, attending meetings, creating packets and taking minutes.
Demonstrated knowledge of entire budget process and budget processing system by completing budget forms, evaluating submissions and recommending changes, forecasting salaries and expenses, preparing final budget and monitoring throughout the fiscal year.
Defines, plans, executes and coordinates administrative projects based on executive directives, City policy and applicable State and Federal laws within a specified time frame.
Performs other related duties as assigned.
Qualifications
Knowledge of: (position requirements at entry)
City policy and procedures
Service Area processes, performance standards and resources
Management processes and objectives regarding the use and sharing of information
Advanced operation of personal computer and office software applications (e.g. Microsoft PowerPoint, Access, Excel, Word, Outlook)
City organizational and management change initiatives
Basic mathematics
Budget processes and project initiation and management
Municipal government operations and organization
Skills and Ability to:(position requirements at entry)
Clear, concise verbal and written communication
Communicate tactfully and positively with the public and City employees
Problem solving and analytical
Organization and planning
Change management
Customer relations and relationship management
Conflict management
Ability to make logical decisions, exercising appropriate judgment
Advanced use and understanding of office information technology
Education, Training and Experience (position requirements at entry)
If hired, candidate is required to be fully vaccinated against Covid-19 no later than their start date or have a City of Ann Arbor approved medical / religious exemption
Bachelor's degree in public or business administration or a closely related field
Experience in general office practices and procedures: at least 2 years
Experience in coordinating work activities: at least 2 years
The City of Ann Arbor, at its discretion, may consider an alternative combination of formal education and work experience