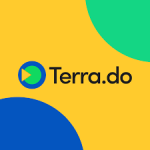 Website Terra.do
Location: Remote, US
Overview:
Terra.do, an online climate change school and community, is hiring instructors to teach Climate Change: Learning for Action, a fully online, part-time, global 12-week climate "bootcamp". All course elements, including content, assignments, structure of lab sessions, and guest lectures are fully developed/organized. Fellows (i.e. the learners) are highly skilled professionals looking to switch into climate careers or apply a climate lens to their current work. The course is designed to be highly practical, interactive, collaborative and challenging.
Instructors can expect to put in 12-15 hours a week teaching and supporting a group of no more than 30 fellows. For the first cohort, this time commitment could be closer to 15-18  hours a week on average, as you will be absorbing the material for the first time. The course is repeated every ~6 weeks, and instructors, if interested, can stay on long-term teaching the same material, and potentially take on more groups in parallel (for additional compensation) or move into full-time positions.
Responsibilities: Instructors will support all aspects of student learning including – 
Helping fellows understand the materials, assisting fellows with assignments, providing feedback on assignments. Note that you do not need to build or create new content—the course content is fully developed already

Responding to all questions and maintaining active presence on the fellows workspace (we use Slack to respond to all fellows questions and post content related to course material)

Facilitating cross-cohort community-building

Conducting discussion-based "lab groups" once a week on Zoom

Coordinating and sharing learning with other instructors

Keeping close track of fellows progress and individualizing support based on detailed analytics and on your knowledge about the fellows in your class

Meeting 1:1 with fellows for 20-30 min "office hours"

Possibly facilitating additional 1-hour informal small group discussions or "deep dives" on areas of personal expertise.

Suggesting improvements and updates to all aspects of the course, including content, lab sessions, guest lectures, assignments, cohort interactions, community organization, etc
Qualifications/Required Skills: 
Experience and skills with online facilitation.

A master's level degree in an interdisciplinary climate/environment program; Ph.D. students and graduates strongly encouraged to apply (or be a graduate of Terra.do's Learning for Action program). Equivalent knowledge/work experience is also accepted in place of degree qualifications. We are particularly interested in candidates with experience/knowledge of climate finance, corporate sustainability, and/or nature-based solutions.

We are open to applicants with all types of climate experience and expertise. We are especially interested in applicants with demonstrable deep interest, skills and/or passion for climate-related activism, technology and innovation, applied science, energy, finance, risk, adaptation, land management and corporate climate action..

Some teaching experience (e.g. TA work in a university setting or high school teaching) desired though not required.

High level of comfort with quantitative aspects of simple climate modeling, statistics and basic energy analysis (we will ask for evidence of this—prior coursework or research/work experience will do. We may also test your knowledge at the interview.) We recommend reviewing our free energy class available on the Learning for Action course page.

Global outlook essential, including a keen awareness of how climate-related issues vary by context and country.

1 or more years of work experience (ideally related to climate change and sustainability) is preferred though not required—internships can count towards this.

A capacity to be truly accepting, caring and supportive toward all learners, irrespective of their skills or backgrounds.

Flexibility in your availability (within reason) and a capacity to respond to fellows requests or posts within 24 hours (except on weekends). This also means consistent access to high-speed internet while the course is running.
Salary: Compensation will be in the range of $4,000-$5,000 based on experience per 12-week cohort for US-based instructors.
Application Components:
You should email learning@terra.do the following materials – a CV/Resume, a short video/writing submission, 1 reference, and personal website or LinkedIn. Please click
here
to learn more about the specifics for each of these components.