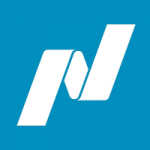 Website Nasdaq
Location: New York, NY or San Francisco, CA
Overview
Nasdaq (Nasdaq:NDAQ) is a leading global provider of trading, clearing, exchange technology, listing, information and public company services. Through its diverse portfolio of solutions, Nasdaq enables customers to plan, optimize and execute their business vision with confidence, using proven technologies that provide transparency and insight for navigating today's global capital markets. As the creator of the world's first electronic stock market, its technology powers more than 100 marketplaces in 50 countries, and 1 in 10 of the world's securities transactions. Nasdaq is home to approximately 4,000 total listings with a market value of approximately $15 trillion.
At Nasdaq, our purpose is to champion inclusive growth and prosperity. We power stronger economies, create more equitable opportunities and contribute to a more sustainable world to help our communities, clients, employees and people of all backgrounds reach their full potential. Our mission to bring together ingenuity, integrity, and insights to deliver markets that accelerate economic progress and empower people to achieve their greatest ambitions. In recent years, we have increased our commercial focus on ESG, beginning with our work in the Nordic markets.
Nasdaq's ESG Advisory practice is one of our commercial ESG offerings. The practice helps companies analyze, assess and action ESG programs with the goals of attracting long-term capital and enhancing value creation. Engagements include ESG program building strategy, oversight and disclosure advice, ratings agencies guidance, frameworks adoption (SASB, GRI, TCFD, UN SDG's) and ESG investor engagement strategy. The practice supports companies globally across sector and market capitalization.
Responsibilities
Senior contributor to Nasdaq ESG Advisory's goal of providing leading capital markets ESG guidance to public and private companies
Advising clients on sustainability solutions
Building productive and collaborative relationships with team members
Managing a team to a successful project conclusion through problem solving enterprise-wide ESG issues
Conducting and leading research in both quantitative & qualitative formats, including the timely synthesis of complex data into meaningful insights
Produce ESG thought leadership content
Developing sustainable consulting solutions
Mentor ESG Analysts, ESG Senior Analysts and ESG Associates
Qualifications
5+ years of sustainability experience
Experience working with client senior leadership teams and/or boards on ESG/sustainability related initiatives
Expert ability to translate complex sustainability topics into easy to understand business concepts
Understanding of key ESG market developments that influence the capital markets
Strong knowledge of ESG reporting frameworks and ability to explain financial materiality of industry specific ESG KPIs
Demonstrated experience in a client facing ESG role or leading internal ESG initiatives
Masters degree in business, finance, economics, accounting, sustainability, environmental management or a related field OR advanced certification such as a CFA charter holder, CFA Certificate In ESG Investing or SASB FSA Credential