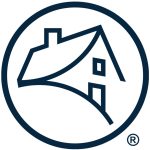 Website Fannie Mae
Location: Remote or Washington, DC
Overview
At Fannie Mae, futures are made. The inspiring work we do makes an affordable home a reality and a difference in the lives of Americans. Every day offers compelling opportunities to impact the future of the housing industry while being part of an inclusive team thriving in an energizing, flexible environment. Here, you will help lead our industry forward and make your career.
Environmental, Social and Governance (ESG) is a key priority for Fannie Mae's Board of Directors and senior leadership and will continue to grow in importance as Fannie Mae continues to build confidence with new investors and deliver on its mission to facilitate equitable and sustainable access to homeownership and quality affordable rental housing across America.
As an ESG Strategy Lead Associate you will join the Environmental, Social, and Governance team, which supports the enterprise's strategic goal of becoming a globally recognized leader in ESG performance. Meeting this goal requires business units and corporate functions across the organization to refine and expand activities that maximize our ability to improve and expand upon our most important environmental, social and governance impacts. It also requires the organization to stay up to date on emerging ESG risks and to mitigate these. This role will lead ESG Strategy team business continuity and risk assessment processes, as well as support communication and education efforts. They will project manage the process of documenting risks and controls related to ESG reporting and data systems, procure and manage support from external contractors in support of the ESG Strategy, manage annual team audits, work with marketing and communications partners to provide guidance on internal and external ESG content, develop ESG educational materials in partnership with learning and development partners, and partner with leaders within the ESG & Mission division and across the enterprise to improve ESG performance. Additionally, this role will assist with projects that support ESG strategy, goal setting and integration across all lines of business, and other duties as assigned.
Responsibilities
The Lead Associate, ESG Strategy role will offer you the opportunity to leverage your in-depth understanding of Fannie Mae's unique position in the U.S. housing finance industry so that you can:
Lead annual processes that ensure accurate, appropriate and complete ESG reporting and strategy development
Establish processes and procedures that enable ESG Strategy business continuity
Collaborate with members within the ESG Strategy team and the division to respond to internal and external audit requests
Support efforts to strategically develop, assess, and execute ESG marketing and communications plans
Leverage your in-depth knowledge of the ESG Strategy to co-create learning and development materials for current and new employees
Support leaders across the enterprise identify and address ESG risks and opportunities within their business units
Qualifications
Minimum Required Experiences
4 years related experience in ESG frameworks, housing finance
Bachelor degree or equivalent
Desired Experiences
MBA or Master's Degree of Economics, Policy, Sustainability, or adjacent relevant field
Project Management Professional (e.g. CAPM, DASM, PMP)
Experience in risk management and operations a plus
Exceptional verbal and written communication skills suitable to an environment working with Senior Executives and external Stakeholders
Ideal Experience
Subject matter expertise of ESG strategy, frameworks and global reporting standards in order to appropriately communicate the rationale behind key ESG reports and actions
Experience in ESG process development preferred, whether through hands-on development at a similarly sized corporate entity or consulting support to a variety of organizations
Experience in establishing risk and control processes and documenting those processes for external reports, financial reporting and data systems
Experience developing communications, marketing, or educational materials
Fundamental understanding of the housing finance system broadly and Fannie Mae's role
Expertise in building relationships across business units and corporate functions to influence process or policy changes
Expertise in design thinking and methods for facilitating effective and efficient change management discussions
Highly organized and results-oriented with demonstrated experience managing cross-enterprise projects