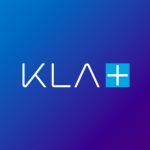 Website KLA
Location: Ann Arbor, MI
Overview
KLA is a global leader in diversified electronics for the semiconductor manufacturing ecosystem. Virtually every electronic device in the world is produced using our technologies. No laptop, smartphone, wearable device, voice-controlled gadget, flexible screen, VR device or smart car would have made it into your hands without us. KLA invents systems and solutions for the manufacturing of wafers and reticles, integrated circuits, packaging, printed circuit boards and flat panel displays. The innovative ideas and devices that are advancing humanity all begin with inspiration, research and development. KLA focuses more than average on innovation and in 2019 we invested 15% of sales back into R&D. Our expert teams of physicists, engineers, data scientists and problem-solvers work together with the world's leading technology providers to accelerate the delivery of tomorrow's electronic devices. Life here is exciting and our teams thrive on tackling really hard problems. There is never a dull moment with us.
KLA Foundation is an independent 501c3 organization that is committed to advancing humanity by investing in our communities to create a more equitable, inclusive, and accessible world. We believe making an impact requires listening, ongoing collaboration, patience, and a holistic understanding of human needs. KLA Foundation strategically partners with organizations that know their communities best to create upstream solutions for sustainable change and empower KLA employees to get involved in causes that are close to their hearts.  The Foundation's key funding priorities include Education, Wellness, and Community Enrichment, with an eye towards supporting underrepresented communities, social equity, and STEM.
KLA seeks a new global leader to take the Foundation to the next level, creating even greater impact in our communities.  The Foundation leader is responsible for overseeing and driving the philanthropic strategy and mission of KLA Foundation.  The ideal candidate is influential across employees at all levels, builds strong partnerships with community benefit organizations globally, and provides excellent representation in the community.  This role reports to the Global ESG Leader and President of KLA Foundation and is accountable to the KLA Foundation Board of Directors.
Responsibilities
Creates business plans to attain specific goals and objectives set by the board of directors
Manages KLA Foundation's yearly multi-million-dollar budget
Effectively manages the Foundation team by providing direction, guidance, and coaching
Directly oversees all operations, activities, and investment opportunities, including managing vendor relationship with employee giving platform
Provides the "face" and "voice" of the organization acting as the public speaker and public relations within KLA and as a representative of the Foundation to the community
Ensures adherence to the organization's bylaws and governance processes
Establishes and leads community partnerships
Collaborates closely with Inclusion & Diversity team, and on projects tied to Environmental, Social, Governance (ESG) program
Requirements and Qualifications
Proven experience as executive director or community leader with a minimum of 8+ years work experience (at least 5 years in philanthropic or related field)
Familiarity in developing strategies, objectives, and communication plans
Strong ability to develop and manage a global budget
Strong familiarity with laws and governance around 501c3 foundations
Expertise in corporate community relations, philanthropy, employee giving programs and campaigns, and employee volunteer programs
Knowledge of corporate governance principles, managerial best practices
Experience overseeing federal/state filings, audits, and following governance best practices
Excellent communication, both oral and written, along with public speaking skills
BA in business administration, corporate citizenship, public policy or relevant field
Ability to travel 10% to 15% within the U.S. and globally
Bachelor's Level Degree and work experience of 8+ years (at least 5 of those years in philanthropic or related field