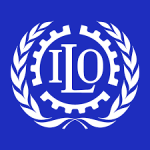 Website International Labour Organization
Location: Bangkok, Thailand
One year contract, renewable subject to funding
Overview
We mobilize global brands, governments, factory owners and workers to improve working conditions, drive competitiveness and create a more equitable, more prosperous world.
As a partnership between the UN's International Labour Organization and the World Bank Group's International Finance Corporation, we know how to bring diverse groups together to create positive action that improves working conditions while stimulating productivity and competitiveness.
We create lasting, measurable change by empowering factories to improve the working conditions in their facilities. Our assessments are the global gold standard for rigour and integrity. Our training programmes and advisory services change attitudes as well as behaviours.
Through our comprehensive, university-led research, and by sharing best practices from our on-the-ground experience, we are able to shape the agenda well beyond the countries in which we work, influencing governments, brands and policy makers to make improving working conditions a top priority.
Our work and our research have demonstrated – to employers, unions, global brands and governments – that improving working conditions and defending the rights of workers benefits all of us. We've improved the lives of more than 3 million workers, and millions more family members, while enhancing the profitability of their employers. There is no trade-off between better work and better business.
The incumbent contributes to the implementation of communications priorities outlined in the Better Work Communications Strategy; supports the Better Work global team, Better Work country programmes and the ILO Asia and the Pacific Regional Office with the development of professional, on-brand communications materials and events; responds to emerging communications needs and crises; coordinates and ensures consistency in communications across the programme; and oversees Better Work's digital media platforms.
The position reports functionally to the Head of Buyer Engagement, Communications and Better Work Americas, based in Geneva.  For all HR matters, the position reports to the ROAP Deputy Regional Director, who is also the Responsible Chief.  The ROAP Regional Director in Bangkok is the Higher Level Chief.
Duties
Within delegated authority, and under the overall supervision of the Head of Communications, Brands Relations and Country Programmes, the Communications Officer will be responsible for the following duties:
Contribute to the implementation of the Better Work Communications Strategy and content plan, with a particular focus on Asia.
Key liaison with the ILO Asia and the Pacific Regional office's communication department
Provide strategic communication support tailored to Country Programme's needs, especially in Asia, building capacity of the communications focal points.
Maintain Better Work's website content.
Maintain Better Work's social media accounts, including systematic and proactive content development and engagement with stakeholders.
Generate and analyse reports on digital media platforms' traffic and key performance indicators (KPIs) using Google Analytics, Buffer, and other digital media focused analytics channels.
Prepare quarterly reports on performance and analytics of digital content.
Proactively create editorial content (stories, photos galleries, advocacy images, campaigns, quotes cards, video, graphics, etc.) and adapt for digital platforms. Share the content with the Asia and the Pacific regional office to be added in their communications platforms when relevant.
Prepare, based on official Better Work existing documentation and other sources, materials for dissemination at national or international levels I.E brochures, reports, research pieces, banners, promotional materials, etc.
Monitor media and disseminate to colleagues relevant articles about the garment industry, including dissemination to Asia and the Pacific Regional Office colleagues.
Assist in the organization or participate in conferences, seminars, interviews, etc.; prepare materials for other officials prior to their participation in such events.
Respond to a variety of inquiries and information requests internally and externally; prepares related correspondence.
Respond to crises following the Better Work Crisis Communications Protocol.
Support key initiatives on internal communications, including Sharepoint redesign.
Perform other duties as assigned.
Required Qualifications
First level degree in communication, journalism, or related field. An Advanced university degree would be an advantage.
At least three years of relevant professional experience in communications.
Excellent knowledge of English required. A good working knowledge of one of the other working languages of the office (French or Spanish) would be an advantage.
Competencies
Specific
Strong understanding of the Better Work Programme and its global operations and mandate.
Strong knowledge of digital and social media and its application to corporate communications strategies.
Technological awareness: Keeps abreast of available technology; understands applicability and limitation of technology to the work of the office; actively seeks to apply technology to appropriate tasks; shows willingness to learn new technology.
Creativity: Actively seeks to improve programmes or services; offers new and different options to solve problems or meet client needs; promotes and persuades others to consider new ideas; takes calculated risks on new and unusual ideas; thinks "outside the box"; takes an interest in new ideas and new ways of doing things; is not bound by current thinking or traditional approaches.
Ability to draft clearly and concisely, and prepare project proposals, reports and studies.
Good interpersonal and communication skills.
Ability to use analytical tools and qualitative and quantitative techniques.
General
Ability to identify problems and make recommendations
Good analytical skills.
Ability to carry out assignments in accordance with instructions and guidelines.
Conscientious and efficient in meeting commitments, observing deadlines and achieving results;
Shows persistence when faced with difficult problems or challenges;
Remains calm in stressful situations.
Shows pride in work and in achievements
Demonstrates professional competence and mastery of subject matter
Ability to work on own initiative as well as a member of a team.
Ability to work in a multicultural environment and gender-sensitive behaviour and attitudes are also required.
Ability to conceptualise, plan and conduct straightforward research work.