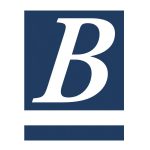 Website Brown Advisory
Location: New York, Boston, Baltimore, or Washington, D.C.
Overview
Brown Advisory's Investment Solutions Group (ISG) is looking for an experienced analyst responsible for conducting research and selection/oversight of sustainable investment managers to be used in Brown Advisory's Private Client, Endowment & Foundation (PCE&F) portfolios. This position is seated within the broader ISG team and reports into the Head of Manager Research as well as is a part of the firm's sustainable investing team where external manager research priorities will be set by the CIO of Sustainable Investing.
The primary duties and responsibilities include but are not limited to:
Serve as lead analyst representing Brown Advisory in due diligence discussions with current and prospective sustainable investment management firms in a variety of asset classes
Work with the Head of the firm's Investment Solutions Group to develop and enhance quantitative and qualitative tools to objectively evaluate sustainable managers and to integrate fully sustainable manager research and due diligence into traditional manager due diligence and research processes
Work with CIO of Sustainable Investing on various research activities including, but not limited to, asset allocation, investment publications, our proprietary sustainable reporting tool and its various data inputs.
Collaborate with the broader Sustainable Investing team including Institutional ESG research counterparts and the Head of the Sustainable Investing business
Participate in client meetings, external events, and other media outlets as a face of Brown Advisory's sustainable investment thinking
Work directly with private-client portfolio managers to collaborate on the portfolio construction process, including: recommending optimal manager weightings, evaluating risk exposures, designing search mandates, etc.
Assist with development of materials for clients and other investment review committees as necessary for managers/strategies regarding the various levels of ESG research integration and positioning of managers to meet client's mission-aligned objectives
Company Overview
Every firm has a culture – the values, beliefs, methodology, attitudes and standards that reflect an organization's DNA. But the truly inspiring firms – the game-changers, the industry leaders and the disruptors – have cultures that propel them to innovate and stand out. At Brown Advisory, we aim to be one of those inspired firms. Over the years, we have purposefully built and nurtured our client-first culture.
Brown Advisory is an independent investment management firm committed to delivering a combination of first-class performance, strategic advice and the highest level of client service with offices in Austin, Baltimore, Boston, Carolinas, Delaware, London, New York, San Francisco, Virginia and Washington, D.C. The firm's institutional and private clients are based in 50 states and more than 37 countries and territories and are served by over 800 colleagues worldwide, all of whom are equity owners of the firm.
Requirements
Bachelor's degree and at least 2 years' experience working in investment management or a related field is required
Investment management and/or sustainable investing experience is preferred
Familiarity with analytical tools employed by analysts (Excel, Bloomberg, FactSet, Morningstar and Advent etc.) preferred
Highly organized and detail-oriented
Proactive mentality and diligent work ethic
Eager to contribute and learn, ask questions and provides solutions
Ability to adapt in a positive manner to rapidly changing priorities
Exceptional verbal and written communication skills
Strong public speaking and presentation skills
Ability to work in an office location
Ability to comply with our COVID-19 vaccination policy